The Tales and Trials of Calypso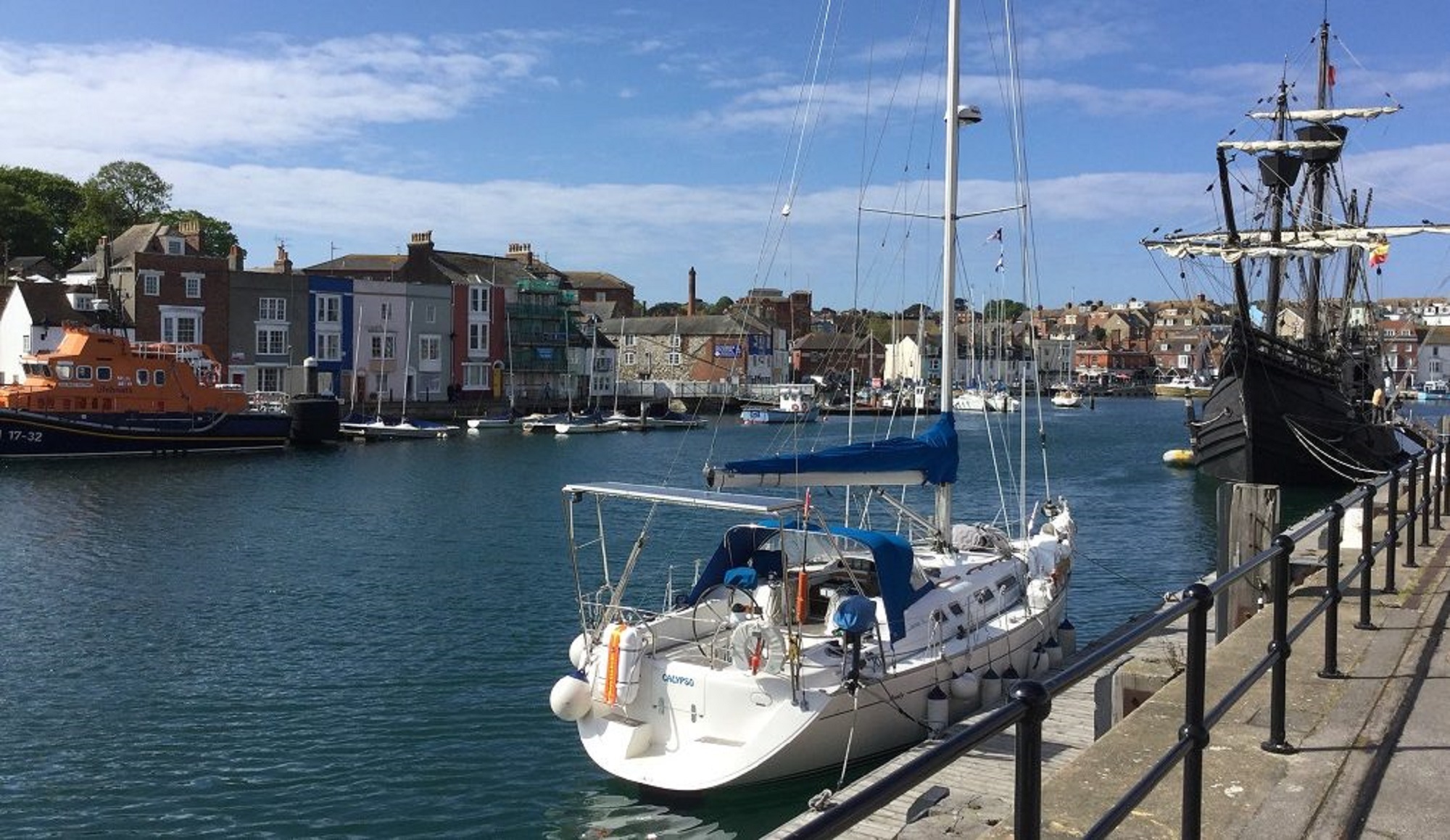 IMPORTANT NOTE – A GLITCH HAS AFFECTED THE FORMATTING OF THE WHOLE SITE – NORMAL SERVICE  WILL BE RESUMED AS SOON AS POSSIBLE.
This is the diary of our adventure, an inexperienced sailing couple bungling our way slowly from Scotland to the Mediterranean in a 38′ sailing boat and learning (hopefully not the hard way) as we go.[one_third]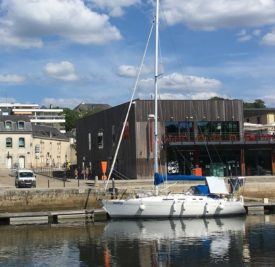 This is a description of Calypso and her systems and fitting out. It is, firstly a record of Calypso as we acquired her and our thoughts, research and actions as we fit her out for cruising.
We will update as we go along and comment on what we are happy with (or not) and anything we think we should have done, or that we could have done without.
TEDIUM WARNING. This is hopefully of interest to those who follow in our wake.  We advise others to read only the simple description page as the detail will be incredibly boring to most – but we make no apologies as information of this nature was of great interest to us as we started our journey. So with that warning in mind,   CLICK HERE for a new page with links to a simple description, and for sailing nerds a detailed description and an account of our fitting out programme.
[/one_third] [one_third]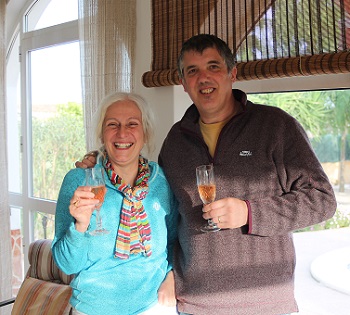 Here we are in 2015 celebrating our silver wedding anniversary in Spain, at the home of our great friends Chris (website guru) and Barbara (our lovely mad cat lady). We are lucky to have very similar likes, dislikes and ambitions – and we are both never happier than when sailing.
We set off cruising from 2016 for 5 or 6 months each year, returning to family and friends for the remainder of the year; this blog is our a way of keeping them updated, as well as a record/diary that we can eventually bore grandchildren with! The downside to keeping a blog is that it might prevent us from embellishing tales of mountainous seas, fending off pirates and of Calypso being mobbed by hula hula girls. READ MORE
[/one_third]
[one_third_last]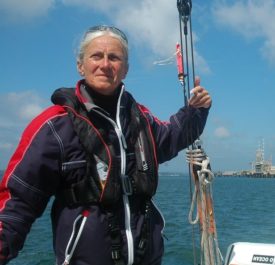 Our intention is to travel slowly towards the Eastern Mediterranean (Greece, Turkey) but not to rush past any of the interesting places along the way. We have read blogs of those who set off from the UK with a 6 week window before cousin Bill and his latest girlfriend land in Faro – and who then clearly regret the decision to make such a commitment as they are dragged away from beautiful places almost as soon as they arrive – as they have a schedule to keep!
Our first year sees us sailing from Scotland to Southampton via Ireland, Wales and the West Country – we then have a year in Southern Brittany. We are spending two years in the Spanish Rias after which we will move on to Portugal and Atlantic Southern Spain – before we pass through the Straights of Gibraltar into a (fairly) tideless and (fairly) warm sea!   READ MORE
[/one_third_last][hr type="line" ]
Save