With the caveat that "all plans are written in sand at low water" our broad intentions for each year will be published below, before we set of (and we won't edit this page as it will be interesting to see how things change as we go along – friends set off from Plymouth several years ago intending to be in a marina in the Mediterranean by the winter – and it took them 3 years to get there). We will try and post a post season summary under "voyages" at the end of each year.
Our Sailing Plans for Summer 2017
Our plan is to travel from Southampton down to the West Country, stopping off at some favourites from last year but adding in Yarmouth, Weymouth and Brixham, which we had to miss out in our rush to get to Southampton in time for a university reunion and the Southampton boat show.
From somewhere between Plymouth and Falmouth we will hop across on an overnight passage to L'Aber Wrach or (if we can hit the Chenal du Four at slack tide by good fortune) Camaret, hopefully arriving by early to mid June.
From there we will head around the tip of Brittany and cruise the south of Brittany and Loire Atlantique. We return home for a couple of weeks in the height of summer and then return to the boat in the car. We already have a haul out date in a marina in the area on 21st September, from where (weather permitting) we head down to end the season with a spot of wine tasting in the Bordeaux region, visit the La Rochelle boat show and return home in early October.
We have no intention of entering the Morbihan or some of the harbours that have shallow entrances where timing the tide is essential – unless we grow an extra set of balls by the time we get there (or should I say – lest our growing experience giveth us added confidence) !!
Our Sailing Plans For Summer 2016
We start at Kip marina: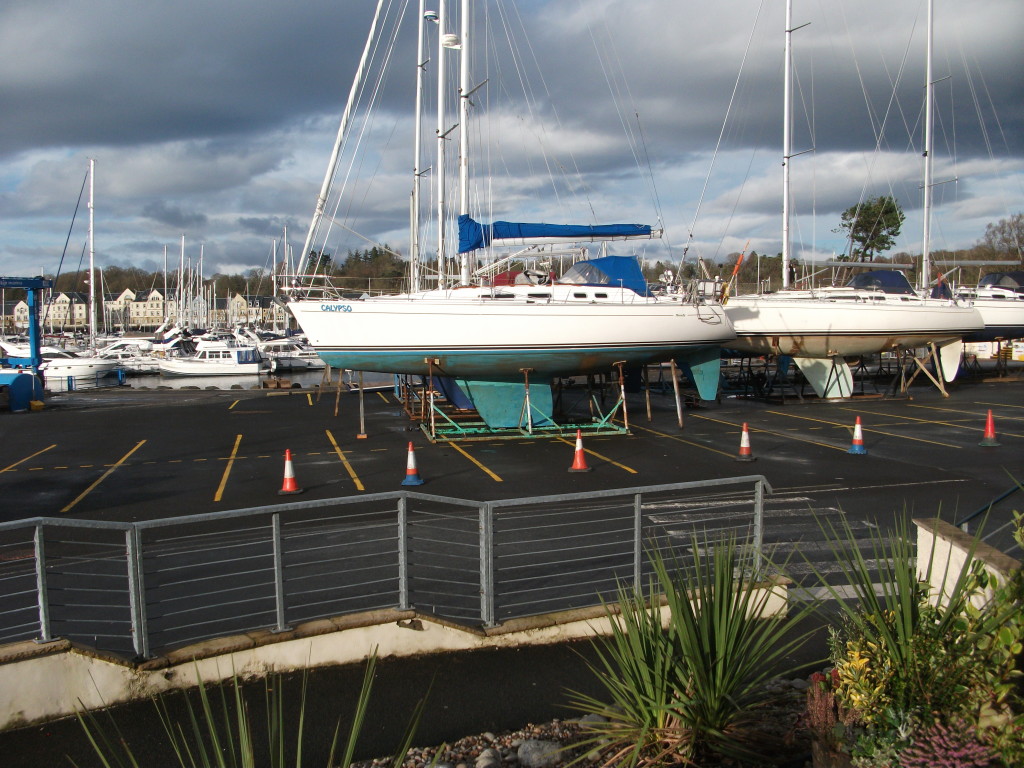 We will be leaving Kip on the first May bank holiday weekend and going to Portavadie for a "bon voyage" weekend with our sailing buddies (oh – and Nigel and Jenny in the stinkpot!)
Here's one of the restaurants on site – it also has a great spa with outdoor infinity pool and hot tubs overlooking Loch Fyne.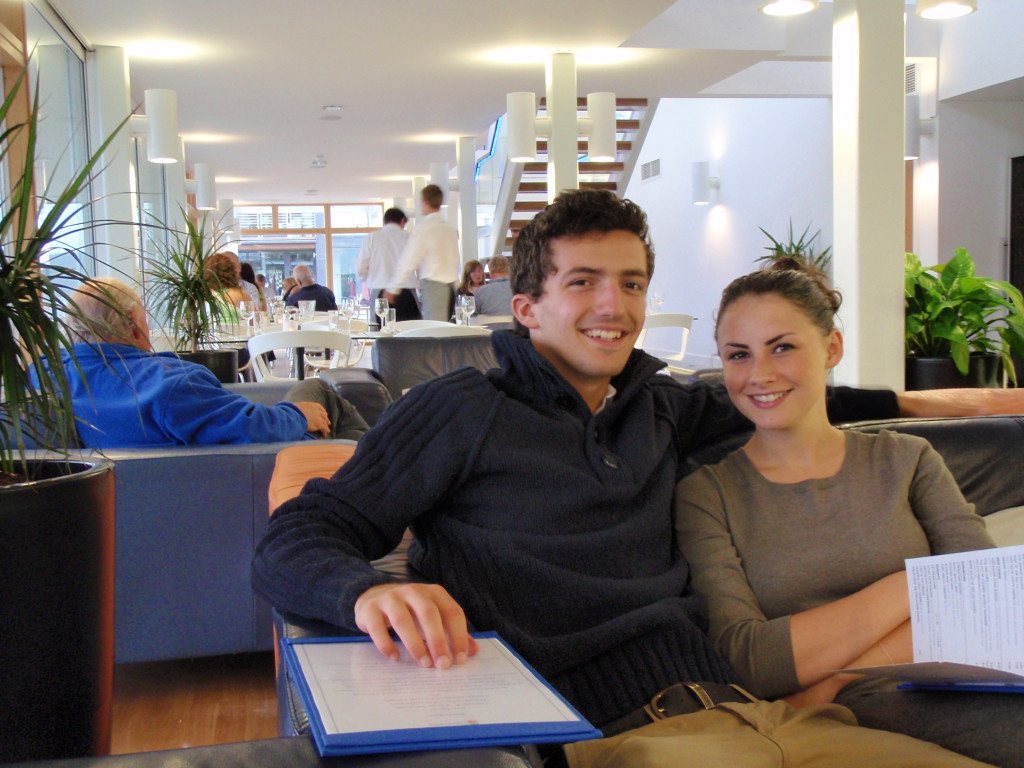 Next the first uncertainty – if the weather in early May is favourable we would like to visit Islay and Gigha before heading towards Ireland. If it is unsettled we will hang inside the shelter of the Mull of Kintyre and perhaps visit new places.
We will head down the East coast of Ireland, stopping over for full weeks at Belfast/Bangor and Dublin, before heading over to Dale in the Milford Haven.
Nexy maybe Padstow, maybe Scillies or possibly stright round to the South Cornwall coast. What we do know is that we are going to book into the Plymouth Haven marina by around 20th July and  will stay in Plymouth until our one month contract is up, after the national firework competition held over 2 nights, 15/16 August.
From there we will work our way along the South Coast to arrive at our winter berth, Port Hamble Marina, in time for the start of the Boat Show 16-25 September. We will stay on a pontoon during this time and do a couple of hops over to Cowes etc., before lifting out to a cradle and coming home by the end of September.
We have chosen Hamble Point as they have excellent on site marine service companies and there is a good deal of fitting out to do before setting of in May 2017 to the Spanish Rias (Galicia, North-West Spain) via Brittany.
OK so that's the plan – follow the diaries to see what actually happens – will we get there or will we jump off after the first gale and sell the boat part way through?