Sailing History Pre-Calypso
Our first flotilla around the Southern Ionian Islands had the whole family totally hooked.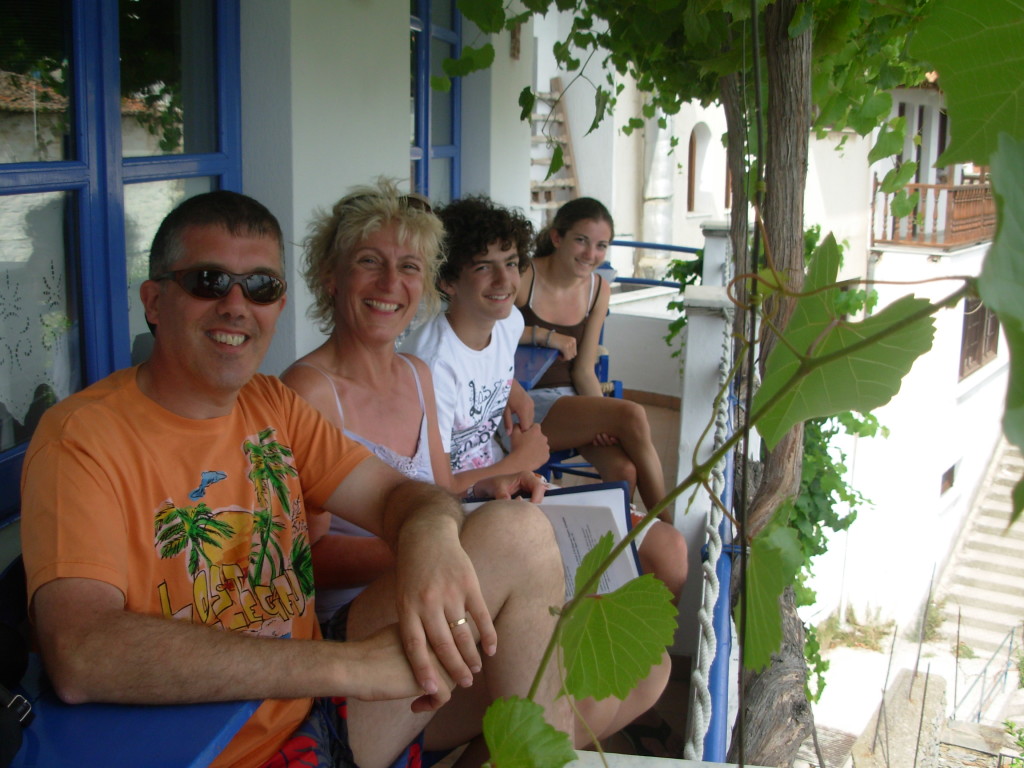 Following that we sailed from Bodrum in 2005 (Paul here in his Kermit shorts with the other little boys!):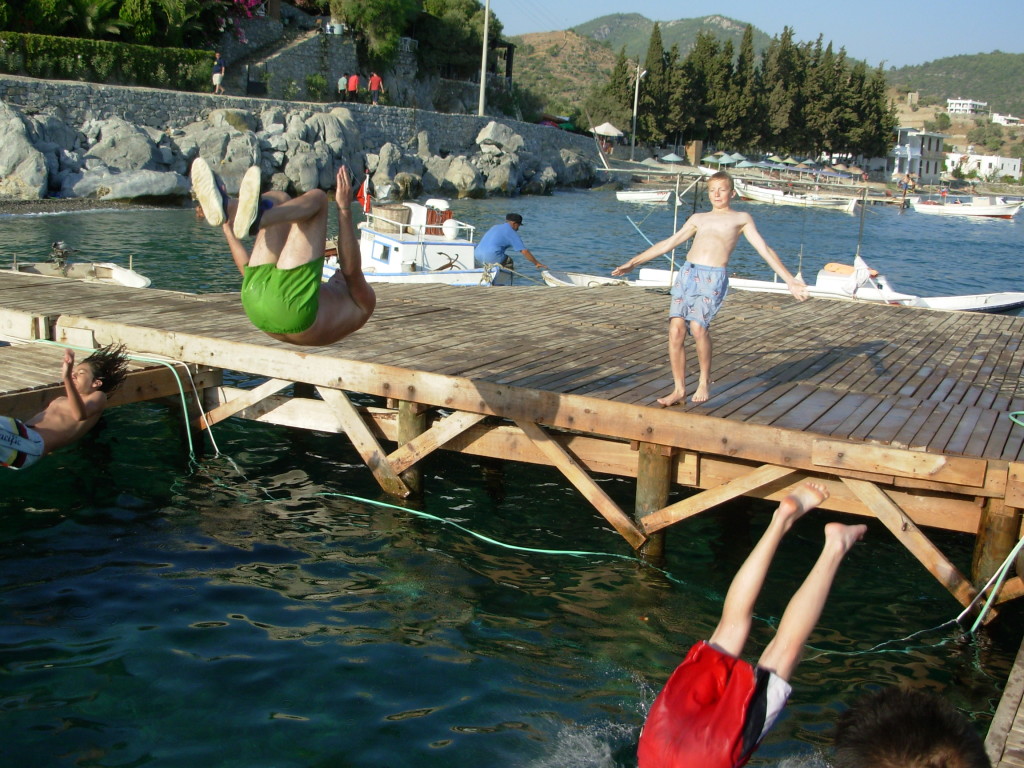 and Skiathos in 2006: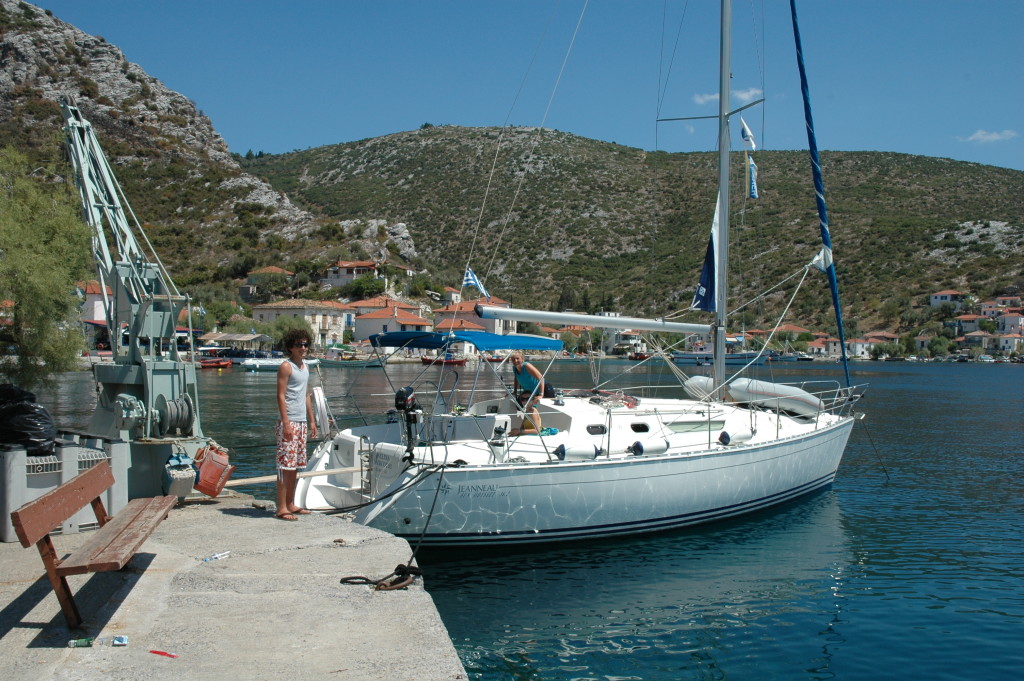 before plucking up the courage to go on a Caribbean flotilla around the British Virgin Islands (BVI's).
The Mediterranean flotillas were mostly moving from small village to village, tied up in small harbours, with great socialising in local tavernas at night – too much Mythos followed by amazing dad dancing (just to please the kids!)
There were just a few nights in secluded anchorages, cooking on board.  We snorkelled, but most of the sea life in the Med. has been eaten by the locals. The most interesting underwater sight/site was a sunken ancient village, with tiled roads, walls of derelict buildings and remains of amphorae in less than 3m depth.
Maybe that (lack of fish) is why we didn't see many dolphins in the Med: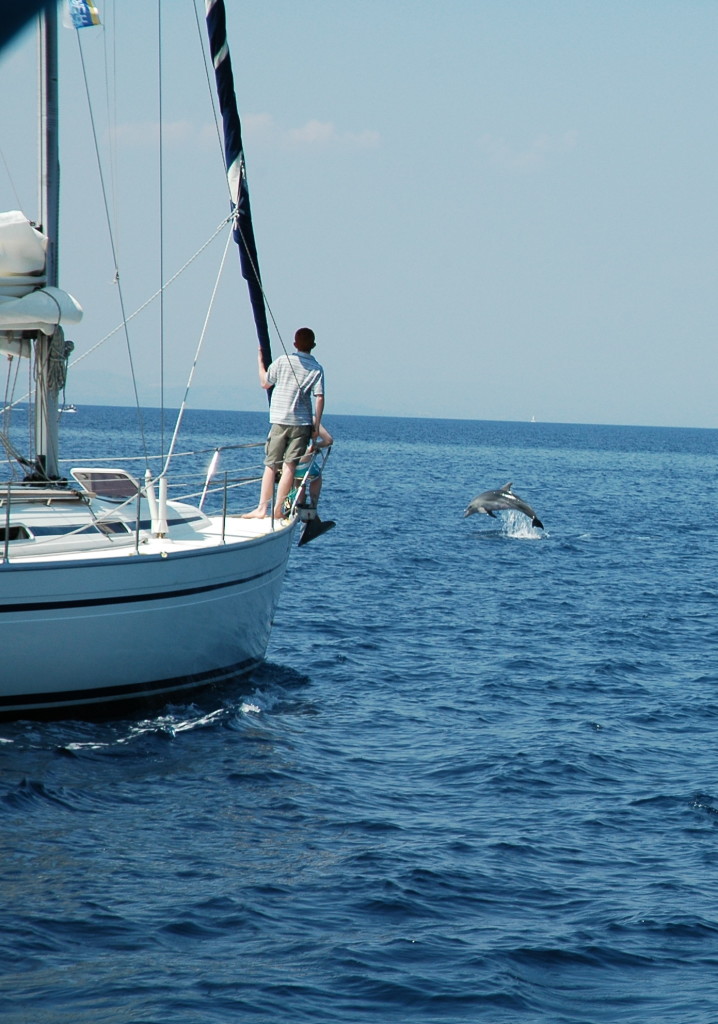 We trailed a fishing lure (well, given badly tied knots, make that "several" lures) several hundreds of miles around the Mediterranean – and we managed one bite – a small tuna. It would no doubt have made great eating, but we hadn't worked out at that stage how to land a fish if we caught one – and surely enough it was lost. Many Sheqels on fishing tackle would have been much better spent at the fishmonger!
In 2007, after the Skiathos flotilla we went to Tenerife and sailed from San Miguel marina, in a soul-less area in the South of the island across to delightful La Gomera. We explored the island for a week with an instructor aboard. At the end of the week Val and Paul acquired RYA Day Skipper and the kids RYA Competent Crew certificates. Here we are, rafted 3 out at Valle Gran Rey :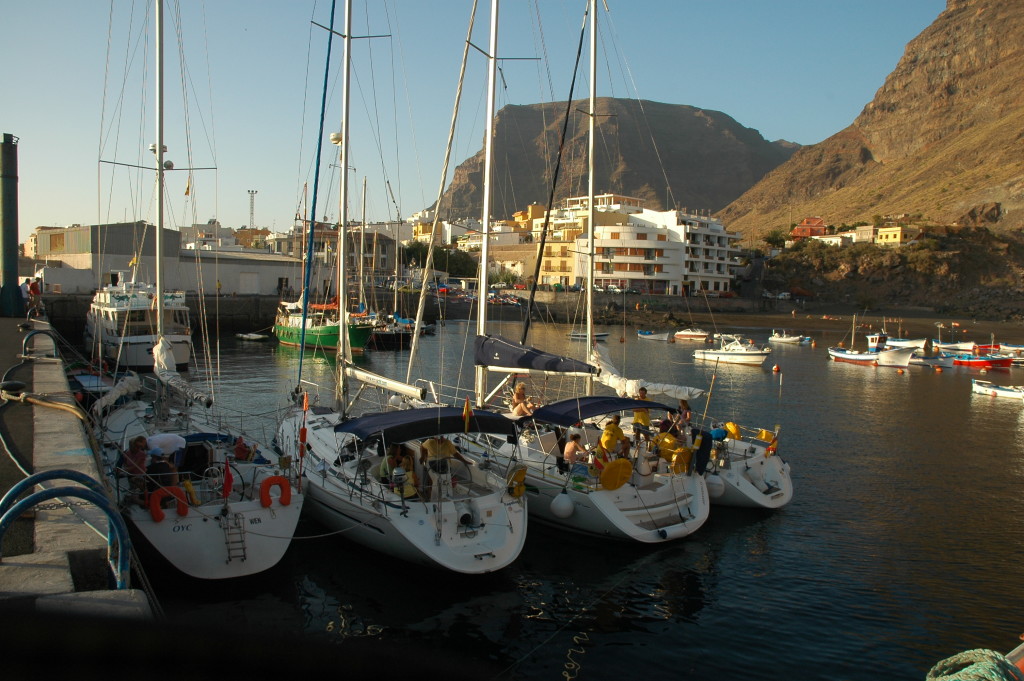 2008 and The BVI's were very different – nights mostly at anchor or tied to a mooring ball, with a small RIB to get to shore. The snorkelling was just amazing.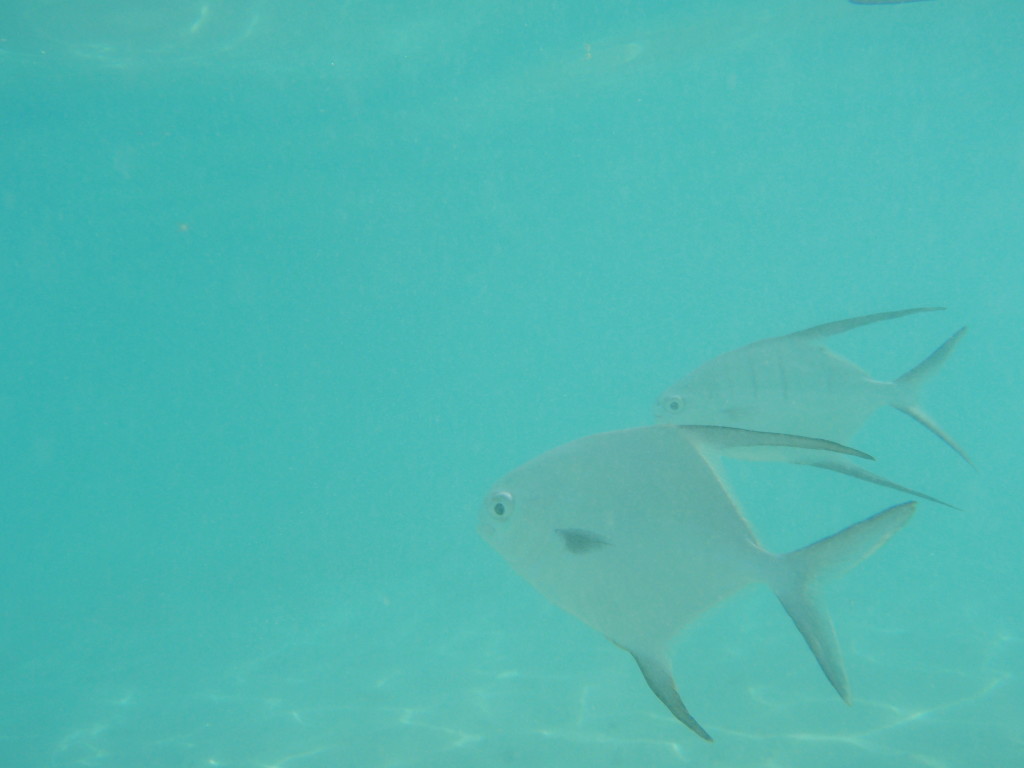 Our favourite anchorage in the BVI's was "The Baths".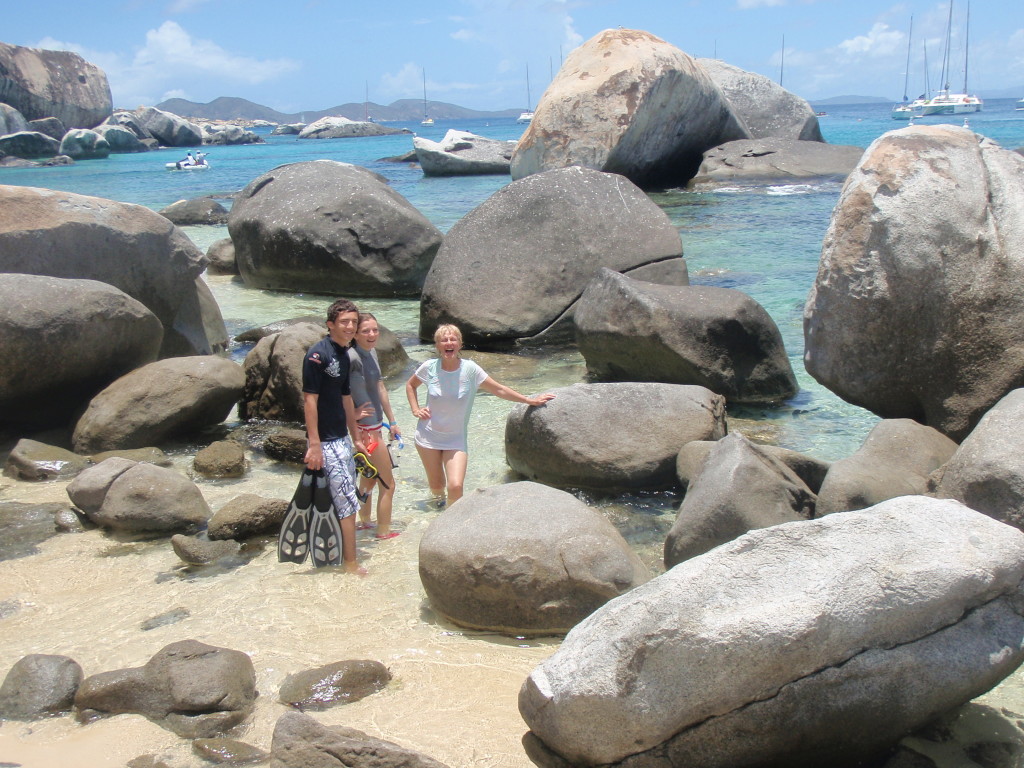 Fishing in the Caribbean is great. First time with the lure out we had to stop fishing after just an hour – when we caught 3 Bonito (tuna family) which fed all 29 people on the flotilla at a shared BBQ that night. Later when we wanted fish to eat on board we managed 30 minutes before landing another tuna.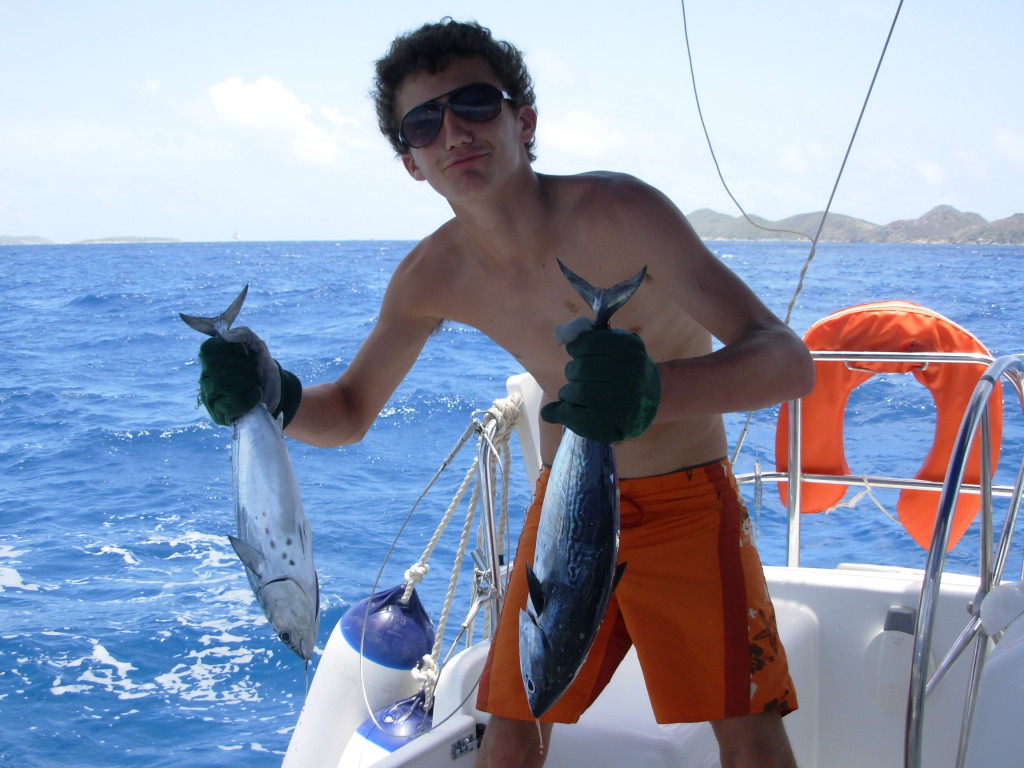 However there were no villages or communities to speak of in the BVI's – a few beach resorts and very expensive beach bars and restaurants. Fortunately we went forewarned and expected this as part of the cost of exploring an amazing sailing ground.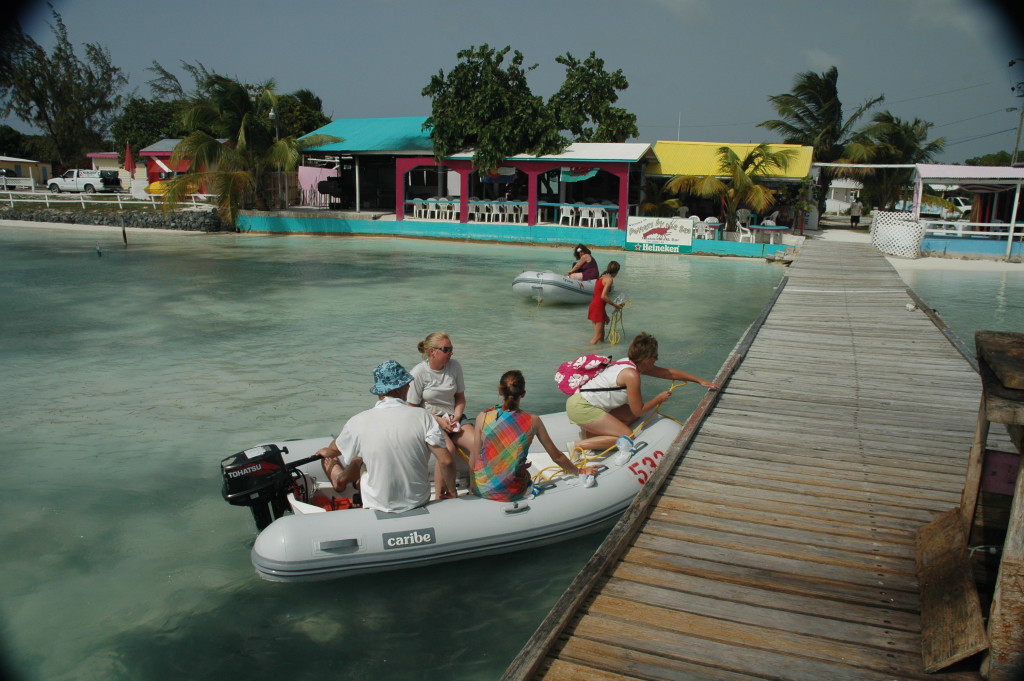 So amazing that unfortunately, even in low (hurricane) season the place is littered with enormous catamarans, each filled with groups of Americans having wild parties on-board, occasionally spoiling an amazing sunset and otherwise peaceful anchorage.
2009 was another Greek flotilla, this time from Athens. Very pretty, somewhat larger villages than other Greek island flotillas and great sailing,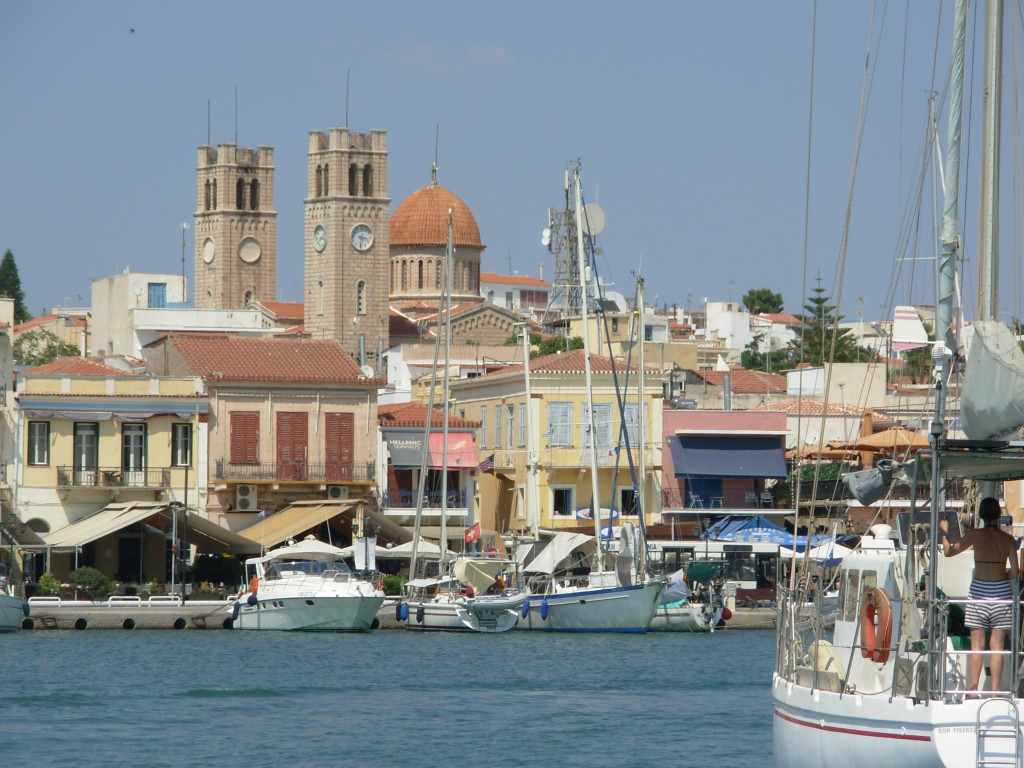 We particularly enjoyed returning to base a day early at the end of the holiday and touring some of the ancient sites in Athens.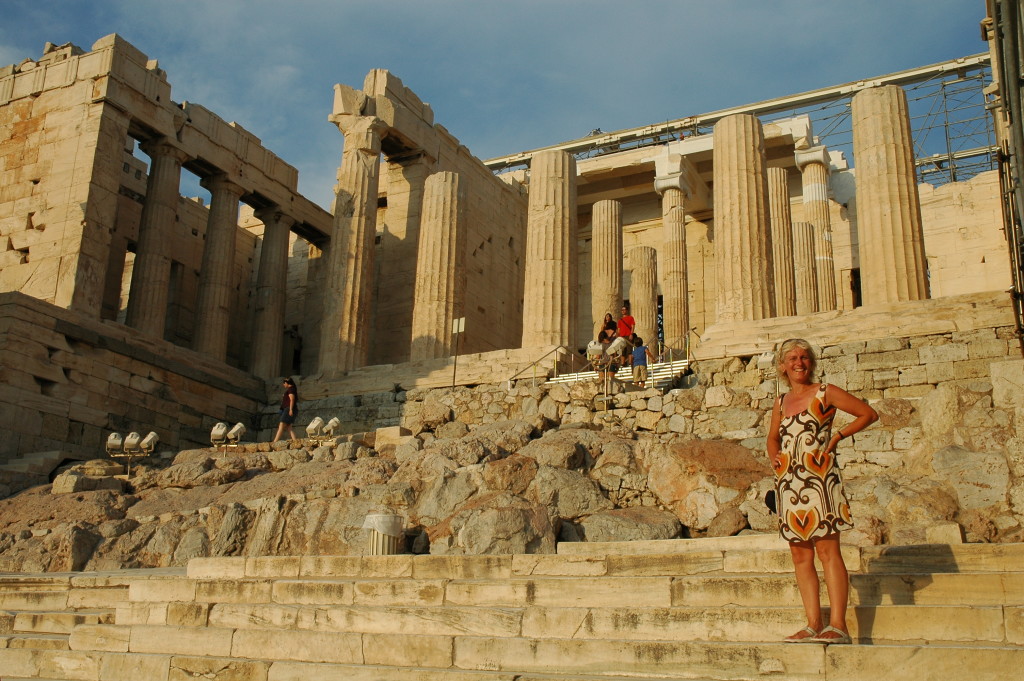 The Caribbean beckoned again in 2010 – but a very different trip this time – when we chartered a yacht (not in a flotilla) and sailed in company with the Miarli family out of Grenada and into the Grenadines. This involved checking out of and into countries as the Grenadines are St Vincent territory.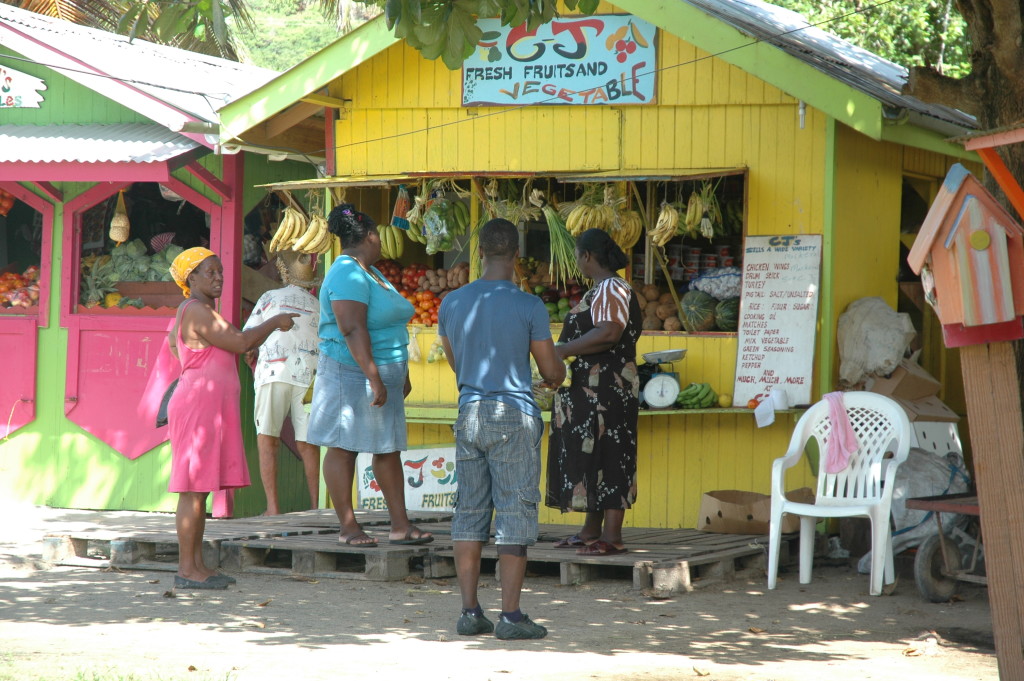 Here we had a mix of quiet bays and anchorages off small villages with populations to around 1,500. We have lots of tales to tell of this, (debatably) our favourite sailing area to date. 2 nights on Mustique were a spectacular contrast to the otherwise poor (but friendly) islands, and this was certainly our best fishing ground: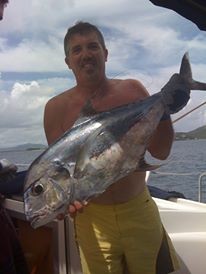 After sweltering in the Caribbean summer heat, a few months later we had a week with British Offshore Sailing School (http://www.boss-sail.co.uk/) at October half term. We sailed from Southampton to Alderney and around the Channel islands. At the end of the week we had an overnight passage back from Alderney to Southampton, in a gale and through the shipping lanes – a really exciting week of sailing.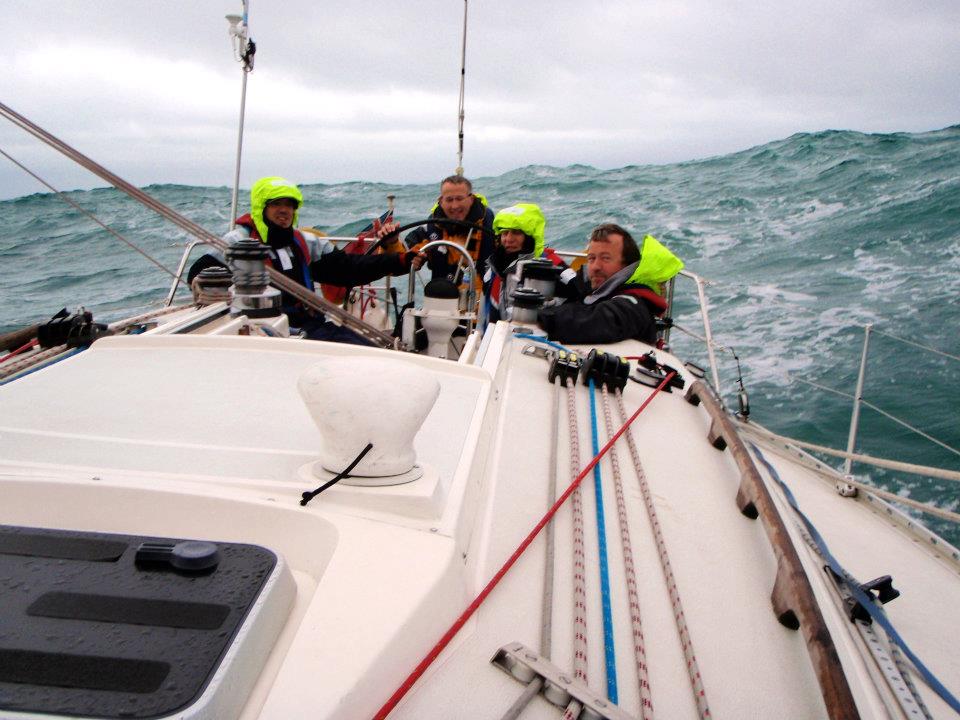 Our final sailing holiday, before purchasing Calypso, was a week-long charter in 2011 out of Kip Marina with  http://www.clanleisure.co.uk/ on their 41' Gibsea, Clan. We had a great week, in spite of the dreadful weather, around the Clyde area. When Calypso later came to the market in Kip marina, we knew that if we bought her we would keep her there. Here's a photo when the sun actually shone – fortunately Clan was well equipped with full cockpit enclosure and a large TV!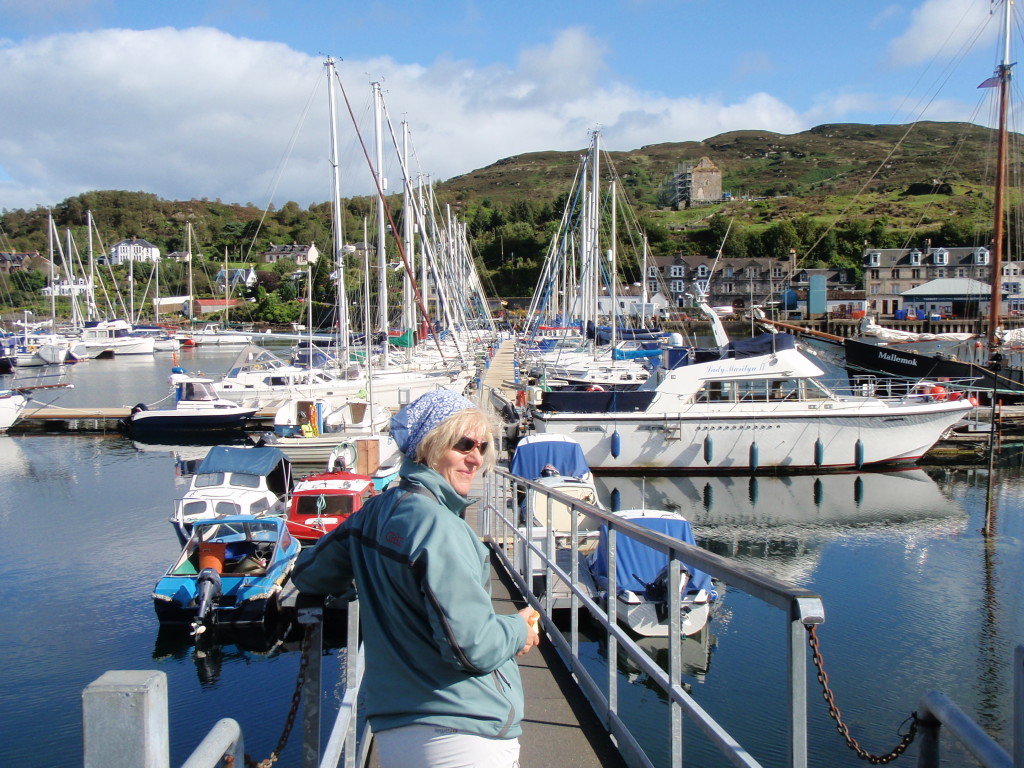 We didn't sail in 2012 as we were house building, but we saw Calypso advertised over Christmas 2012 and went to Scotland and fell in love!
Click HERE to read about our first 3 years with Calypso in the Clyde, out of Kip Marina.