Ria de Vigo Continued
The long walk took us past interesting smallholdings, fallow land and woodland, climbing higher and higher.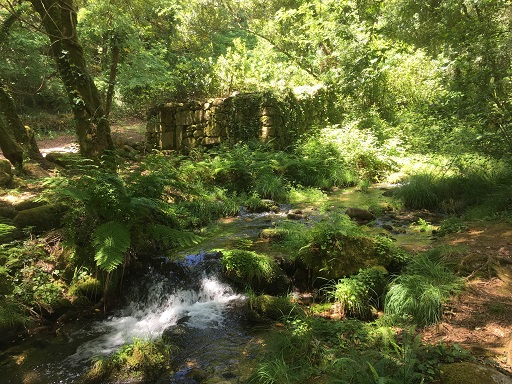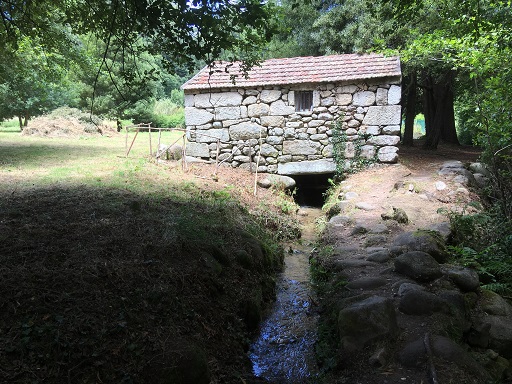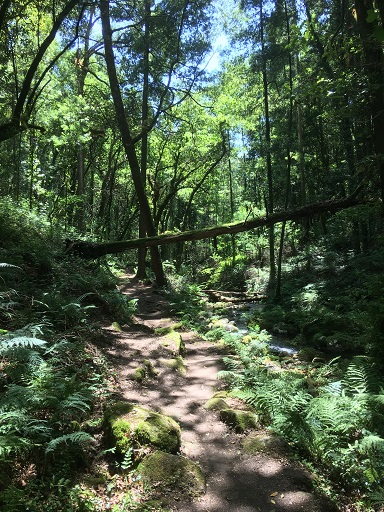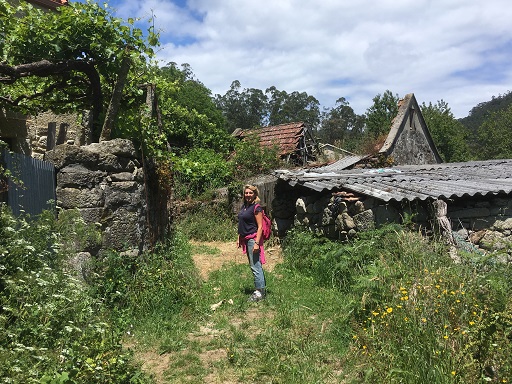 This semi-derelict gaggle of buildings still housed pigs!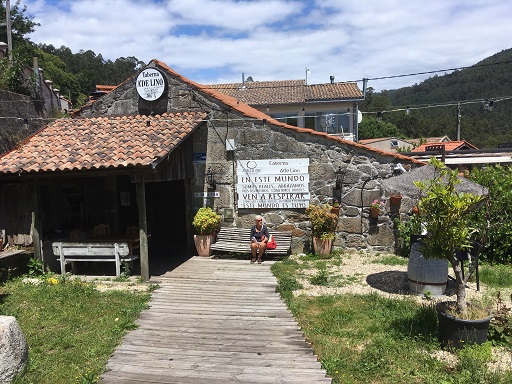 In the middle of nowhere, having found ourselves slightly lost by straying from the stream, we were pleased to come across a small bar. Sadly it was closed!
So we went back downhill after a local farmer, taking his horse for a walk, pointed us back in the right direction.
Once found we didn't stray from the stream again and returned to the boats after an exhilarating walk of a good few hours.
The next day we would return to San Adrian and book Calypso in for a month at a cost (mid June to mid July) of 190 euro – rather less than a quarter of the cost of leaving her in Pornichet for 4 weeks 2 years ago (and receiving very poor service, but we won't have another rant over that!)
We had a wedding to go to in Vilamoura (Algarve) and had planned a few weeks on the road, having thoroughly enjoyed our time in Ria de Vigo – we had been here over a month already and had more unexplored Ria to visit after our month on the road…
Distance travelled since leaving Xufre – 103 nm