Life's a bag of prawns……..
AND THEY'RE OFF – AFTER A FALTERING START….
We are writing this in Rothesay harbour having just waved goodbye to our friends Graham and Amanda, who traveled to Kip to spend a farewell weekend with us and to bring up final bits and pieces – and alcohol to fill the bilges with! Re-winding a little, we arrived at Kip by train. The journey did not go as smoothly as it might – firstly we couldn't retrieve the tickets as Paul had chopped up the card that they were purchased with, and then at Preston we boarded the Edinburgh train instead of the Glasgow one. Fortunately we arrived at Kip at the scheduled time and went for a nerve calmer or two! We had just one day to clean out the fuel tank and change filters plus organise the boat ready for Graham and Amanda's arrival on Friday. Here is some of the tank contents, demonstrating why we needed to do this. We have had no issues previously, but if we get big seas traveling south then this crud that normally sits in the bottom of the tank could clog filters and stop the engine.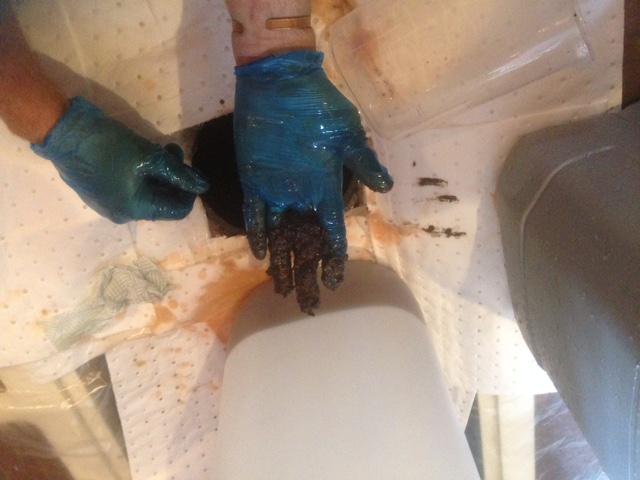 The forecast allowed us to spend our farewell weekend at Portavadie as planned, however we learned that we are not as well liked by our friends as we thought – the original party of 10 had dwindled to just the 4 of us! Anton and Issy were claiming that a little knee replacement surgery was a good excuse, Nigel said something about Jenny's foot needing surgery, and Jeremy and Gill were held back by an important business meeting first thing on Monday morning. Well – no doubt when we get to the Mediterranean you will all be miraculously recovered – but here is what you missed – in spite of the snow on the mountains of Arran in the background the water temperature in the outside pool at the Portavadie spa is 28c – and the bubbling hot tubs behind this photo are at 38c.  The indoor pool and sauna was also amazing and we had another great weekend at our favourite marina.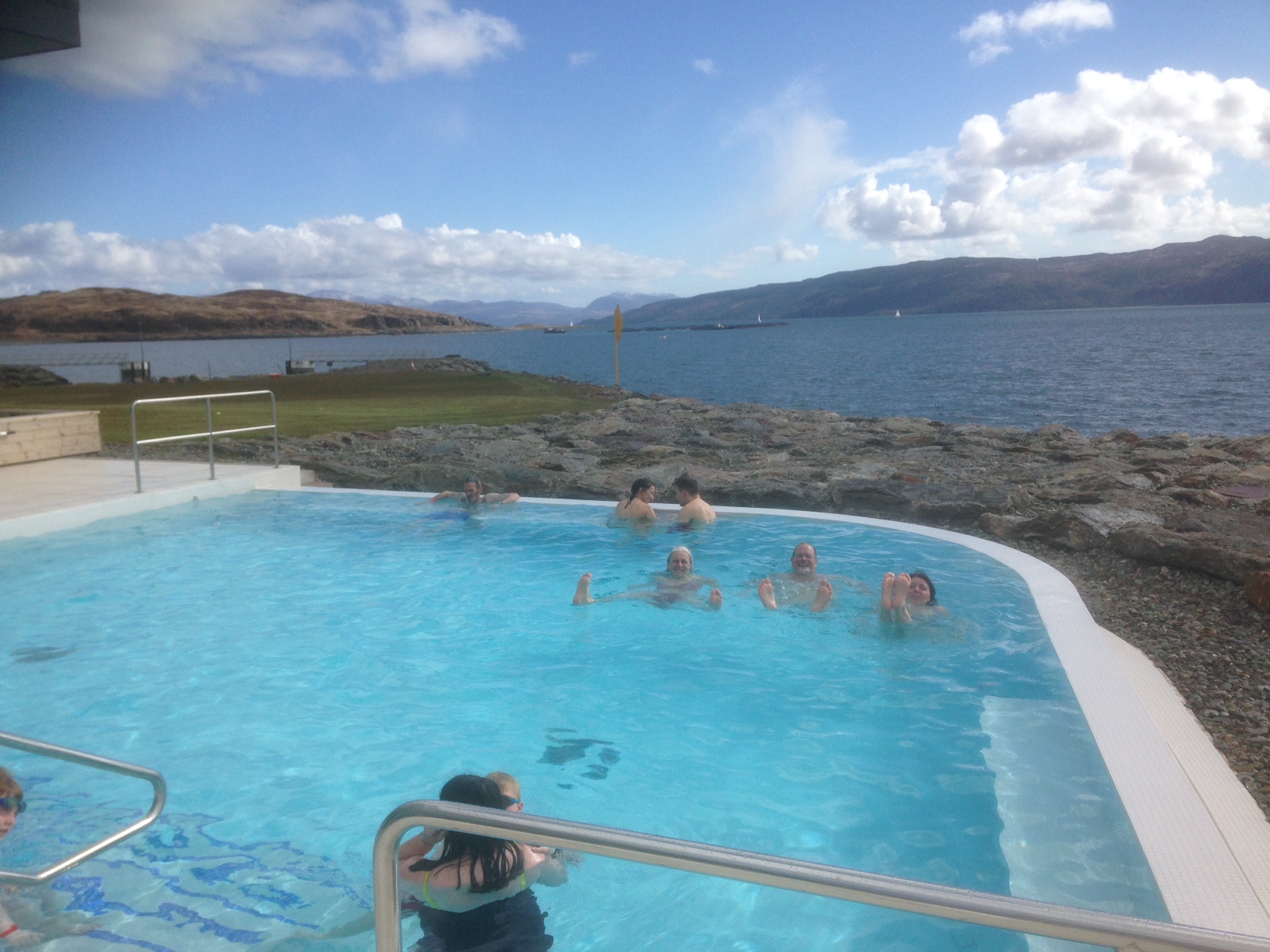 The weather was kind to us – very little rain and blue skies, but a little chilly.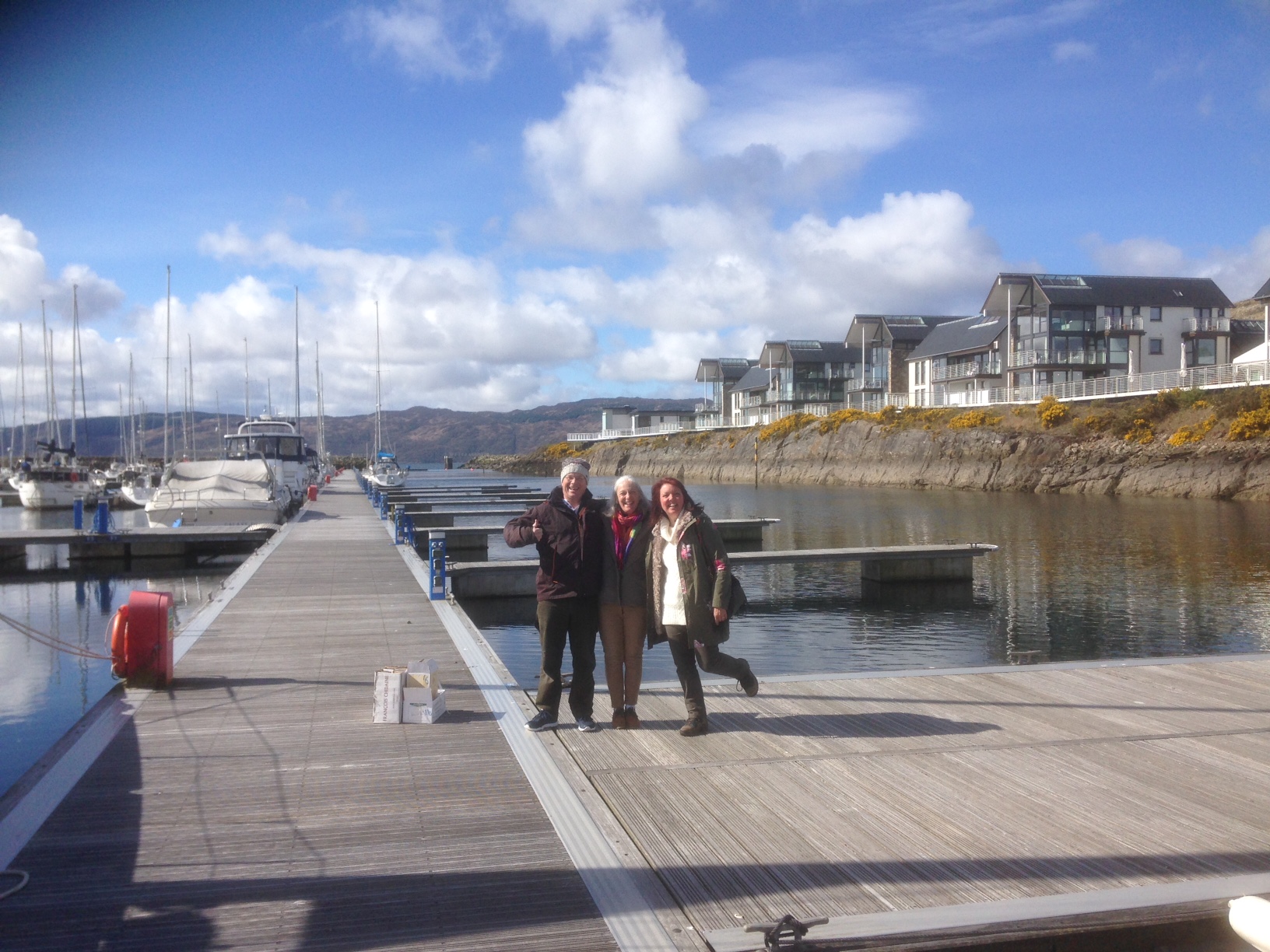 We ferried over to Tarbert on Saturday morning and having bought mussells, amazing hand dived scallops and huge langoustine tails for our seafood linguine dinner, stopped for lunch at the Starfish restaurant, a favourite of ours, and had a great seafood lunch with a bottle of Picpoul. We are going to have to exercise more self control now that we are alone. It may be hard however – this afternoon, after arriving at Rothesay, we purchased a large bag of langoustine tails from the trawler that just arrived in the harbour – all of £5 for 3/4 kilo.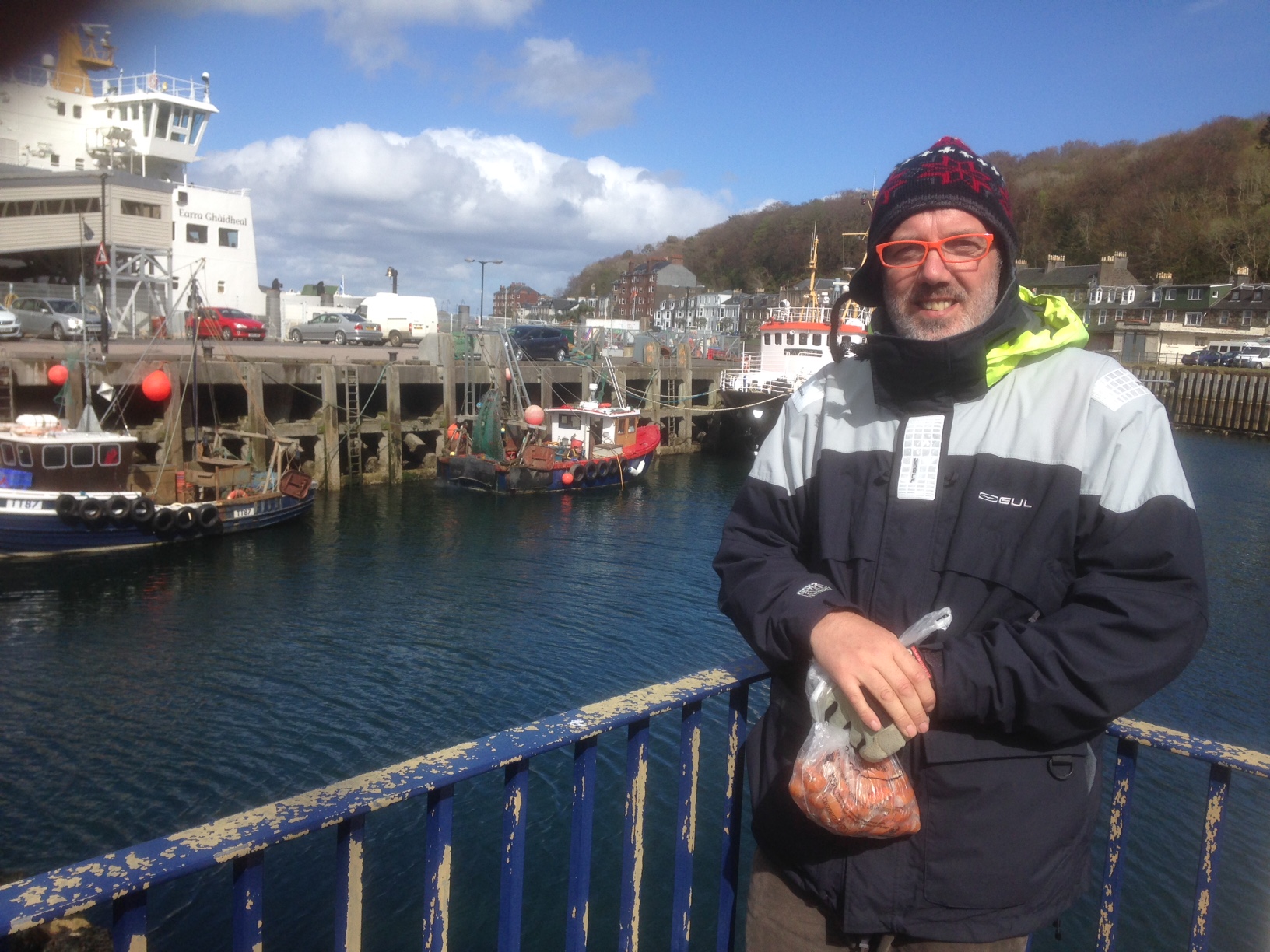 At least we got some calorie credits in the bank with a 6 mile walk around Rothesay, including 4 miles along the shore, before opting for the bus back (it was raining when it came towards us!)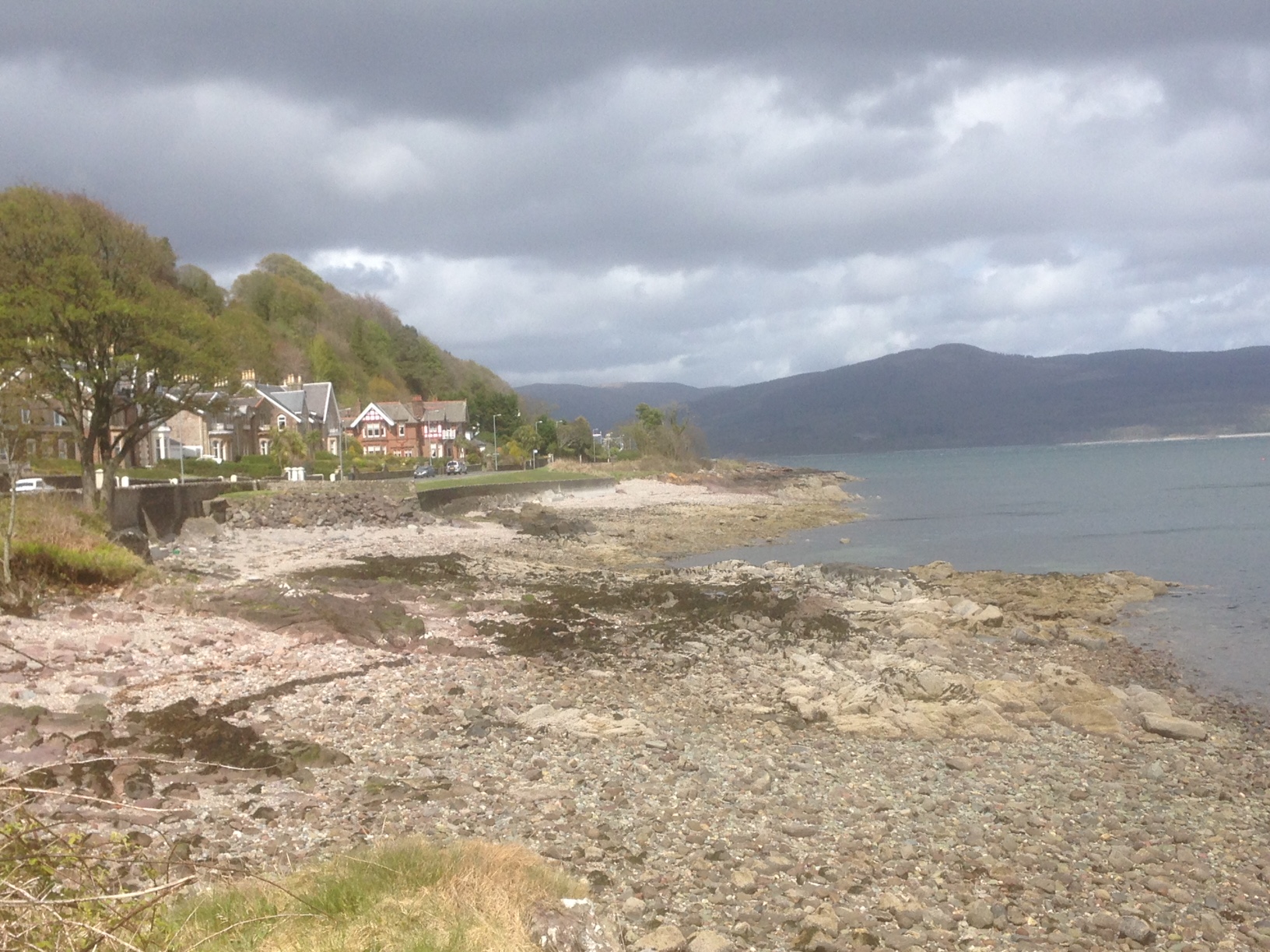 We live in a small world however: Paul met golf club friends on the ferry back from Tarbert to Portavadie (they have retired to nearby Kames and a game of golf has inevitably been arranged); we all met a lovely old couple from Liversedge, on holiday in Tarbert and the recognition of a familiar accent led to an exchange of corny/smutty jokes; and we met Dave and Julie, friends from home (and fellow Kip berth-holders) at Portavadie marina – good friends of G&A and Dave has looked after Alice's car in the past. Dave collected G&A from the Rothesay ferry at Wemys Bay and took them back to their car at Kip – and we were alone at the start of our adventure!
NEXT LOG
PREVIOUS LOG