Making sure we're doing the right thing!
After the amazing weather of 2013 and 2014 seasons, 2015 was a tad disappointing. Did I say a tad? During our 18 day holiday in July we were out on the water for only 4 days – and on one of those it never stopped raining. Back in the marina, bemoaning the weather and drowning our sorrows (well, there was nothing else to do) with our stinkpot (motoryacht) friends Jenny and Nigel, we hatched a plan. Given the problems in Greece, surely we could get a cheap late holiday in the Greek Islands and kill 2 birds with one stone – firstly to remind us what the sun looked like, and secondly to remind ourselves why we wanted to sail to Greece in the first place. And
Nautilus Yachting
(great charter co) as usual did not disappoint. So we duly flew from Gatwick to Athens on 19 September for a week and took possession of our nearly new Bavaria 41 – a bit of a floating caravan, but perfect for the islands. We had completely forgotten about the third pull to Greece – Mythos –  but we reacquainted ourselves at every opportunity!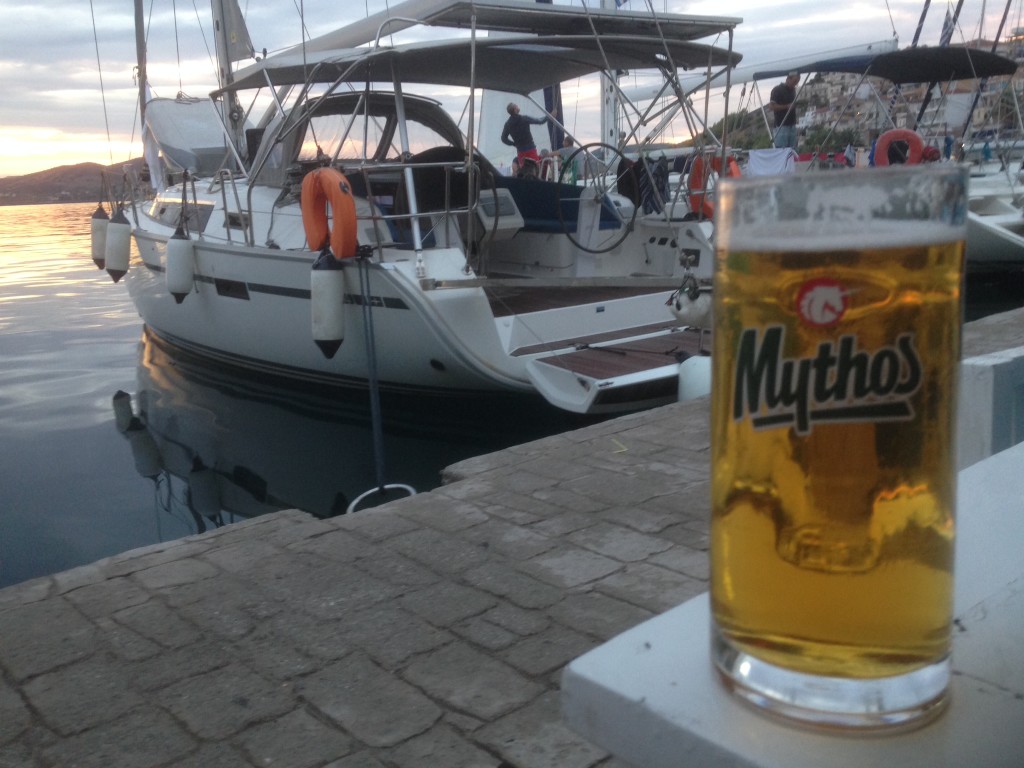 Jos had joined us at late notice and we had a very happy crew. This was Nigel and Jenny's first time in the Greek islands, tying up to quaysides adjoining tavernas, and it is fair to say that they had a good time. The weather was generally very good, high 20's during the day and late teens during the night. Here we are at Aegina town quay, shortly before our one and only bit of bad weather – the worst storm we have ever seen. When we saw the very angry sky coming at us I asked ex-airline pilot Nigel if he would have taken off into it – "wouldn't have gone within 30 miles of that" he said. Jos (woken from his youthful late slumber) and the Swedish pro skipper from the neighbouring yacht saved the boat from being damaged on the quay as we sheltered in a cafe from flying debris. The giggly girls had already designated the hunky Swede as eye candy, but he was promoted to hero when we returned to the boat. Nigel, Jos and Paul left them to their letching and slunk away for a beer (or 3).
A highlight of the week was Hydra. When we last sailed here we were less experienced and didn't fancy having to raft 3 out in this beautiful village where, with a couple of exceptions, there are no motorised vehicles on the island and donkeys are used for transport. We hoped that as we were not in high season it might be quieter – but not to be: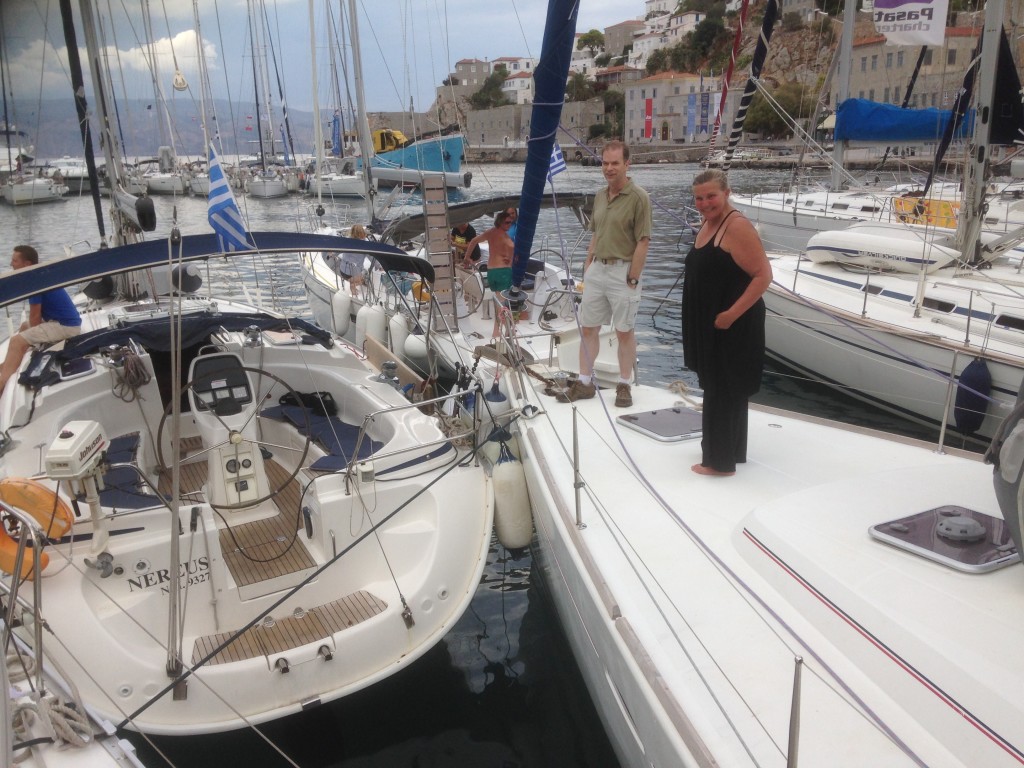 Donkey alert – look left – loaded with building bricks: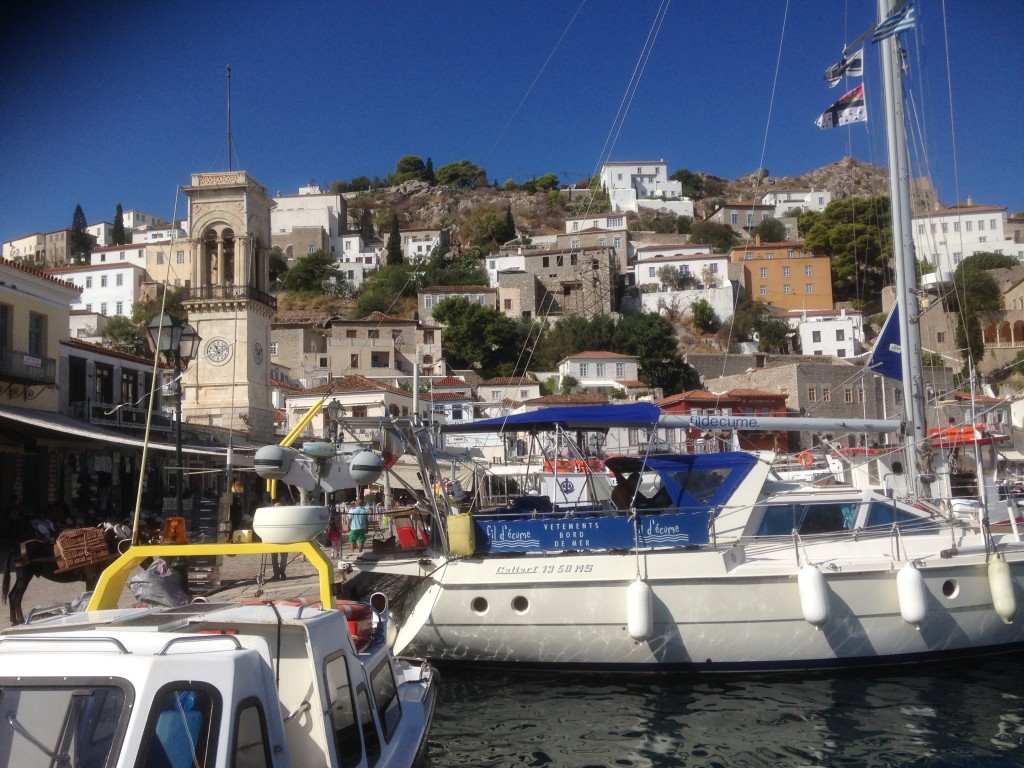 Poros was another favourite spot – we stayed here 2 nights (out and back):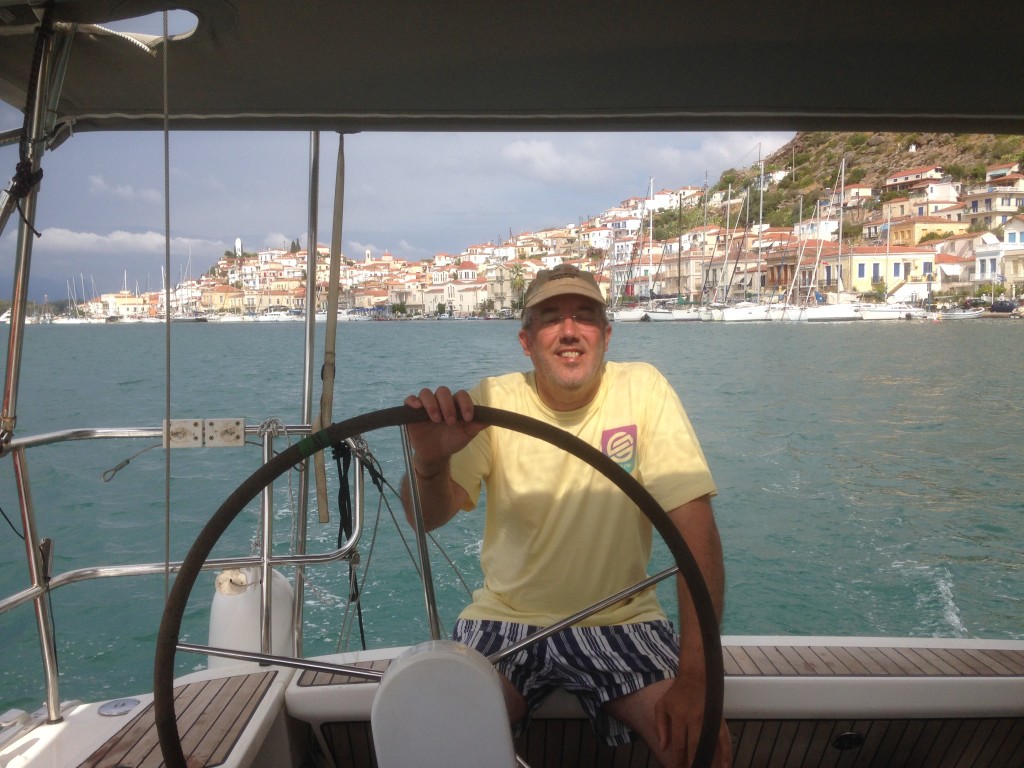 After a great week we headed back to Athens, and after a tremendous struggle landed a Marlin (OK, so it was a baby and at first I thought we had snagged seaweed). He went back safe and sound: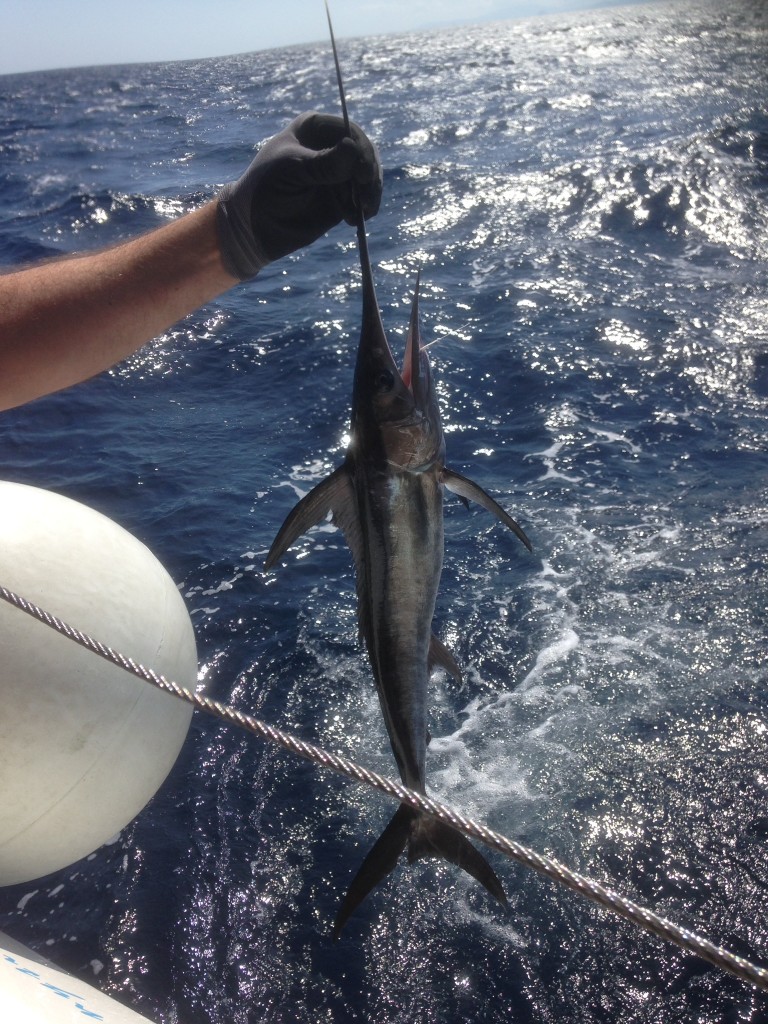 We had a late flight home and so took the opportunity of visiting some ancient relics in Athens. Here's one – in front of the Olympic Stadium, with Val, Jos and his lovely wife Jenny: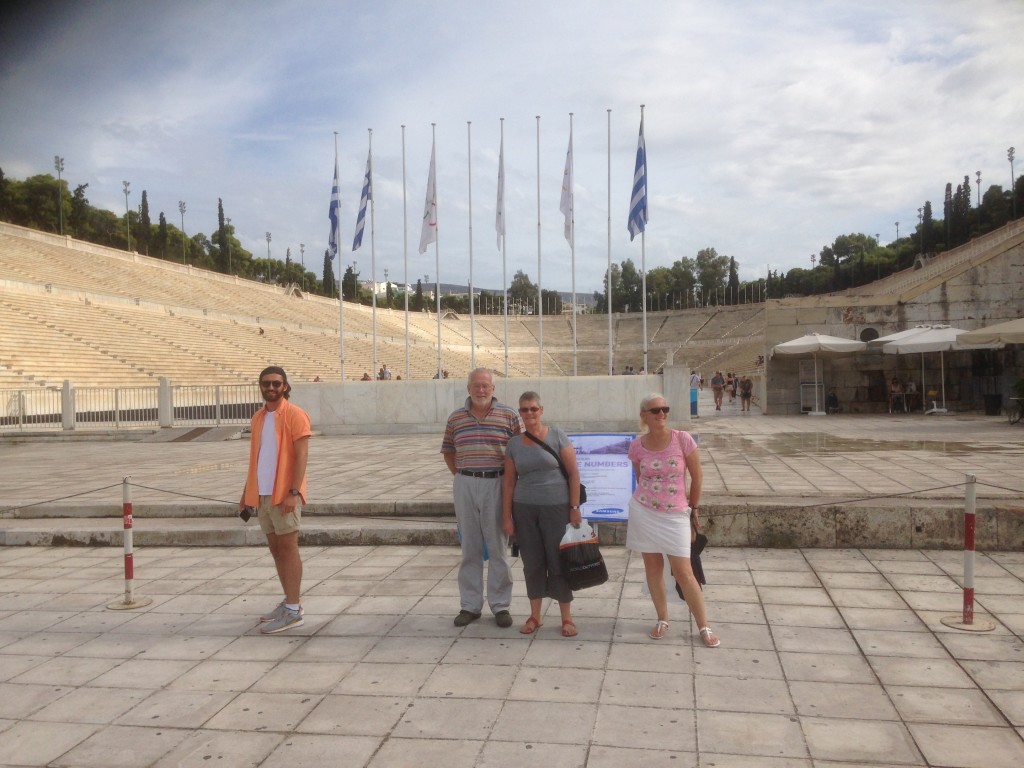 Thanks for a really lovely holiday Nigel and Jenny, we look forward to the next.