About The Caperers
Married for 25 years, here we are celebrating our silver wedding anniversary in Spain, at the home of our great friends Chris (website guru) and Barbara (our lovely mad cat lady) (April 2015).
We are lucky to have very similar likes, dislikes and ambitions – and we are both never happier than when sailing.
Our plan was to set off cruising from 2016 for 5 or 6 months each year, returning to family, friends and a bit of work for the remainder; this blog is our a way of keeping them updated, as well as a record/diary that we can eventually bore grandchildren with! The downside to keeping a blog is that it might prevent us from embellishing tales of mountainous seas, fending off pirates and of Calypso being mobbed by hula hula girls.
Valerie Lingard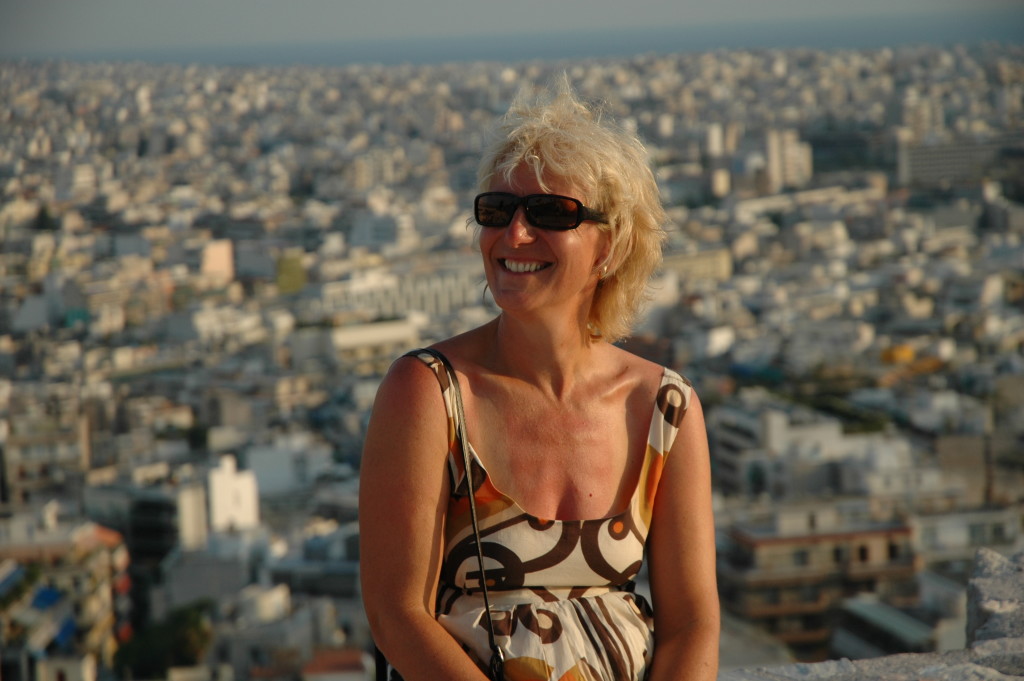 Aka SWMBO. In reality the woman on board is The Admiral, but when sailing Val accepts the role of first mate to make Paul feel important. She is also a patient golf caddy. Val had experienced potholing, climbing, abseiling, skydiving etc before meeting Paul and had the great idea that we should have dinghy sailing lessons when our 2 children were quite young; and thence the Capers commenced.
Val retired after 32 years teaching in 2012 and spent the next couple of years painting the new house and occasionally supply teaching whilst waiting for Alice and Jos to finish University and for Paul to tie up loose ends and retire.
Paul Lingard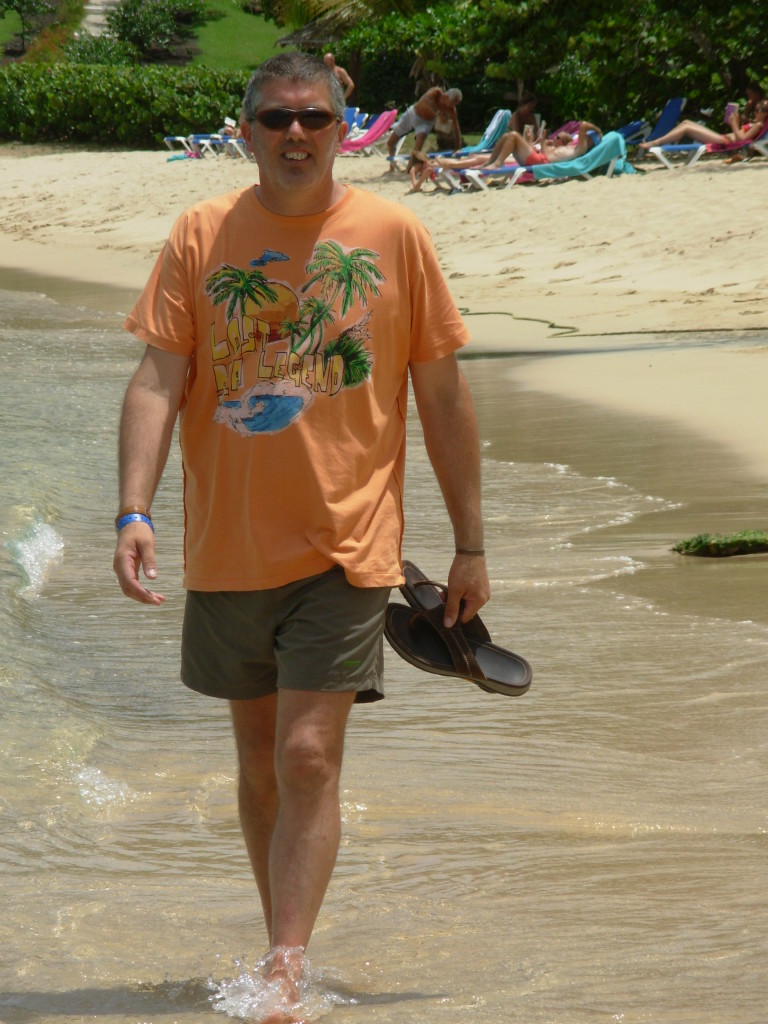 A couple of weeks before we set off Paul retired from working in the same office for 32 years as a commercial property agent/consultant; Paul will continue to advise an odd client and mooch around site finding over winter months. Handing over the reins after 16 years in charge was quite daunting, but he has enjoyed seeing talented colleagues step up and carry the company forwards.
Paul has been a keen but mediocre cricketer and golfer. Having been halfway up the mast once he believes that he will conquer his fear of heights and take on masthead maintenance from action girl Val who has enjoyed getting tied into a harness and being winched up various masts – but who is not the practical half of the duo.
Alice and Jos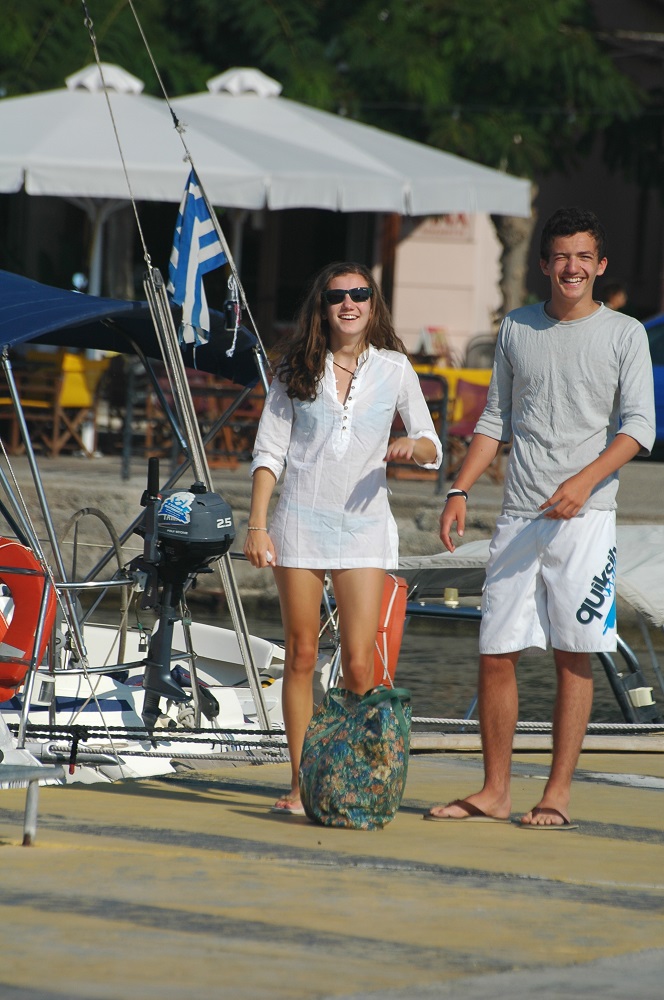 We have been fortunate to have offspring that actually like each other – most of the time!
And very fortunate that they both love sailing (here celebrating taking line honours in the Sunsail flotilla regatta (BVI's):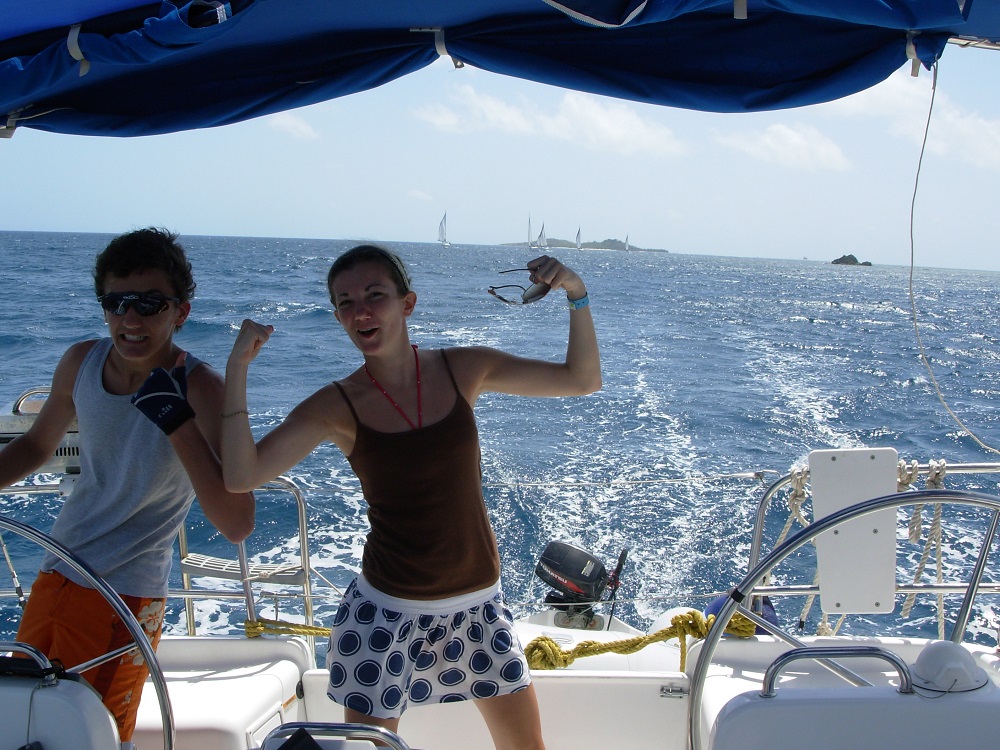 We all began our sailing careers in 2003 with dinghy sailing lessons on the Kyle of Bute with the excellent Tighnabruaich Sailing School ( http://www.tssargyll.co.uk/ ), camping on the beach at their idyllic campsite. After 2 summer holidays at Tighnabruaich we gained basic dinghy certification and then went to night school to learn navigation theory. In 2005 we went on a sailing weekend with Mike Beard (pictured right) of http://www.argonautsailing.co.uk/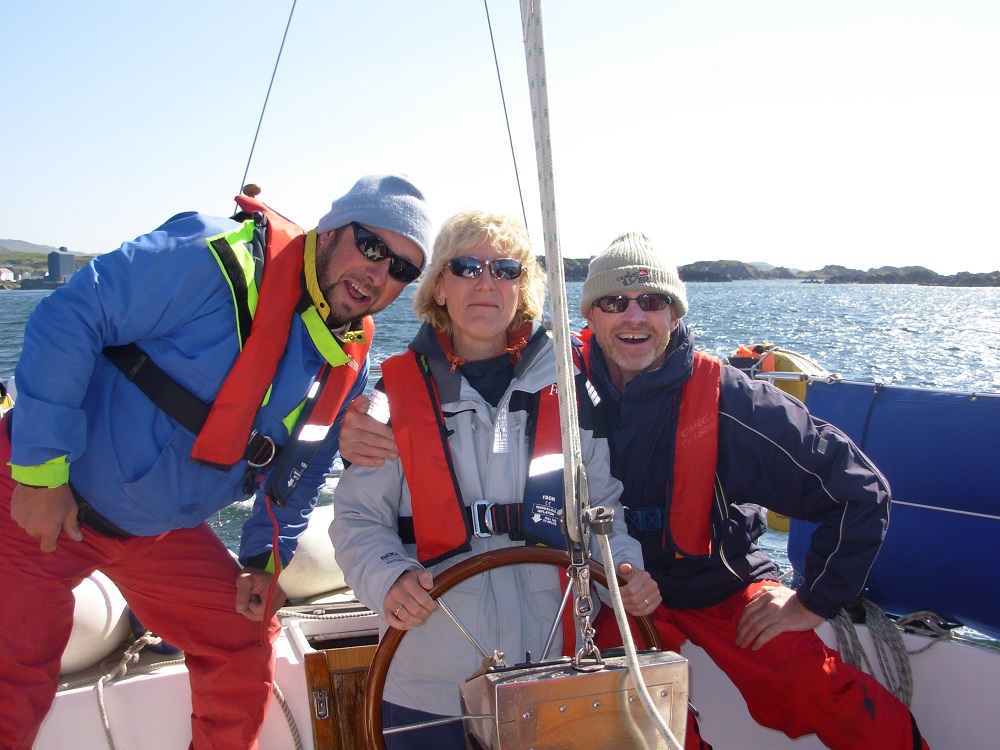 and later that year embarked on our first flotilla in the Greek Ionian islands with http://www.sailingholidays.com/ . Mike had given us a crash course in yacht handling ( eg we had never used a winch before) and not only did we cope on our first flotilla – the whole family was smitten.
And the Capers commenced!