For the non-sailors
Calypso is a 38′ sailing yacht. She has 3 cabins and 2 bathrooms plus an open plan kitchen/living/chart table area. Here's a diagram:

The galley has twin sinks, a fridge and an oven with 2 gas rings and a grill. We have standing room through all of the boat except above the beds.
Underneath the hull is the 3 tonne cast iron keel which counterbalances the force of the sail, but yachts are designed to sail well tipped over ("heeled") especially when sailing towards the wind: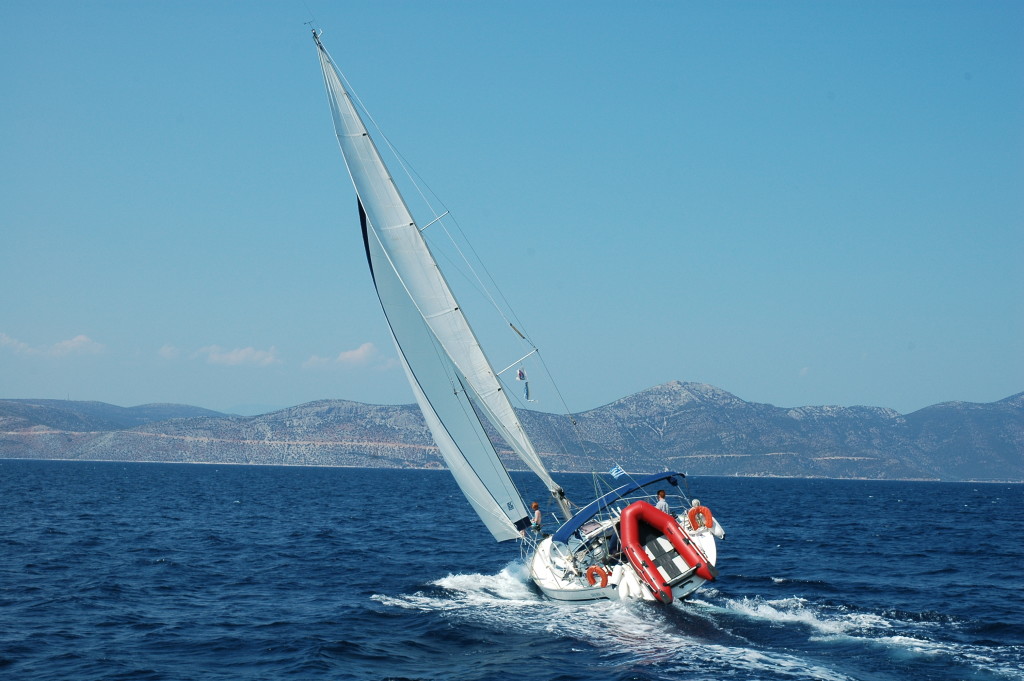 We have an inboard diesel engine for use when there is no wind and for getting in and out of marinas/anchorages. With good winds we can sail faster than we motor – but we travel at generally between only 5 and 8 miles an hour, so an ability to chill is essential!
Whilst we have 3 cabins, one will be used as a garage to house all the kit that we need when living aboard – such as the golf clubs! We can sleep 6 still but 2 would be on the saloon sofas.
We will be putting Calypso in a cradle in Southampton for the winter of 2016/7 to have a lot of work done to suit living aboard in warmer climes.