2017 Review and 2018 Plans
We followed our intended plan for 2017 quite closely, and in spite of our fears of a delayed channel crossing (whilst waiting for the wind in Weymouth) we did arrive in France on the last day of May. The main departure from the plan was to visit certain places that we intended to avoid due to shallow water or swift flowing tides – especially the Morbihan! We had a great time, and here are a few highlights, lowlights and numbers:
HIGHLIGHTS
We visited a good few places that we did not expect to, having discounted them during winter planning – a few harbours and marinas with shallow entrances that required us to arrive at the right state of tide, and entering the Morbihan with its reputation of fearsome currents. This required us to expand our experience – we further improved our tidal calculations and planning, we sailed and motored in shallow water that we would have avoided at all costs before, and we entered the Morbihan, crabbing significantly and with a 7+ kts following tide.
Frankly, without the encouragement of friends we met along the way we may have missed a few highlights. Thanks are due to various people, but especially David T and Adam B.
We made good friends along the way. The Bisphams, Adam and Lynne, introduced us to Folk music and made our prolonged stay in Weymouth a delight – and we sailed in company with them when we met up again in France, enjoying many nights of hilarity, Wizard and wine. Our paths crossed and re-crossed the Irish contingent; ET, DT, Francis and Ian – and in Vannes they introduced us to others. More liver damage!! We enjoyed briefer encounters and became friends with others and expect that we will bump into some of them as we head south.  The cruising community are a friendly bunch!
The new additions and adaptations to Calypso worked extremely well. New and upgraded power generation and storage and the new fridge system enabled us to use the autopilot on passage and to enjoy very cold beer. The bowthruster meant that there was no nervousness whatsoever (and no "last minute wees") when entering a strange marina. We rarely needed it, but we did use it occasionally to make life much easier. We had only one minor berthing cock-up which would probably never have happened but for over-confidence and lack of concentration caused by "thruster cockiness" (no damage done but lesson learned!). The holding tank made life aboard more comfortable and the new chartplotter/radar/AIS made navigation much simpler (especially the new location for the plotter under the sprayhood).
Our favourite places were the off-lying islands of France, but generally we enjoyed most destinations other than the odd soul-less marina (guilty as charged, Crouesty). We loved cycling around the 4 cycle friendly islands that we visited.
We thoroughly enjoyed French markets, poisonneries and food shopping generally, especially the huge range of fresh seafood. We also found a few excellent French restaurants.
LOWLIGHTS
However we found the standard of many of the run of the mill restaurants in France disappointing and ate out less than we had anticipated (not a price driven factor, the prices were generally reasonable).
A definite low-light was the extent of rafting, especially in high season when yachts rafted 3 and 4 deep in some marinas, with many crews taking little care when crossing over Calypso to get to and from ashore. The wc/shower facilities are a long way behind the UK marinas we visited last year, and the sharing by sexes was something we struggled to understand! Having lines stolen and a lack of care by marina staff when we left Calypso at Pornichet was irritating to say the least.
One thing we hated, loathed and detested about France was that in spite of the well crafted notices displayed in some towns – these were roundly ignored and we found that we had to keep one eye constantly to the ground in many towns where dog $h!t was everywhere!! It was like stepping back 30 years in the UK.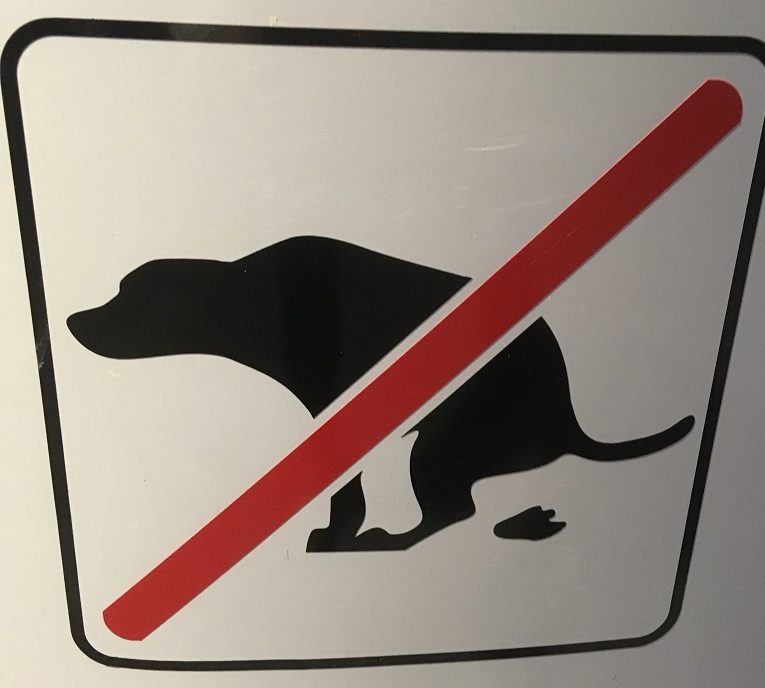 Paul's back tear curtailed our enjoyment of many destinations in the second half of the season. We were unable to anchor or take mooring balls and unable to walk more than a few hundred metres.
NUMBERS
In May 2017 we published various statistics from 2016 and stated our ambition to improve some of those figures. Well we have achieved some of those aims but failed miserably on others. Here are the 2017 figures with 2016 in brackets:
Traveled 696 nautical miles (748);
87 hours on motor including motor sailing (117);
56 hours sail only, being 39% of our time at sea (34 hours and 23%);
Average speed  4.87 kts (4.95)
Duration of cruise (exc time living aboard on hard) 139 nights (147)
138 nights in a marina (117);
0 nights on a mooring ball/mid-river pontoon (28);
0 nights at anchor (1);
1 night at sea (1);
6.00 days average stay at each of 23 stopping points; (6.35 days at 23)
£24.53 average nightly cost of parking with £ at 1.08 to 1.13 euro (£23.96);
£207 spent on diesel at 30p/nm (£220 at 29p/nm – fuel is more expensive in France);
Less money spent on beer because it's so bloody expensive in France – more spent on wine ( 2016 beer money £ CENSORED).
So we sailed more of the time, as hoped. We slightly reduced our diesel spend, in spite of the weak pound and no access to red duty free diesel. However we did not improve our average speed (virtually the same, but we did spend much more time hanging around waiting for locks to open or tide to rise, so we will have averaged greater speeds when actually traveling – because we sailed more). We did not spend any nights at anchor and consequently did not reduce the parking cost per night as we had hoped. This can be attributed partly to a weak pound and partly to a weak back (Paul's – which from mid-July meant that we stopped looking for anchoring or mooring ball opportunities as we could not have launched the dinghy without risking more damage).
PLANS FOR 2018
We have yet to do detailed research and planning – and will update this section later in the winter. However we are certainly intending to travel to North-West Spain. The current debate is whether we do this by mostly day-sailing down the French Atlantic coast and along the North coast of Spain – or to cross Biscay from Ile dYeu/La Rochelle area to Gijon (or thereabouts) and miss out the reputedly difficult/challenging coastal trip between La Rochelle and Gijon.
We will study charts, pilot guides, fora and blogs over the winter; make our plans and state our preferences here before we set off – it has been interesting to see how our trips have compared to our previously stated intentions over the last 2 years.
Whilst this is a sailing blog, we returned home from Calypso via a short but amazing trip to the Bordeaux vineyards staying in our tent and hotels and will be publishing the final blog post of our 2017 trip shortly.